An original Filipino musical is slated to be staged on July 7 at the Myer Horowitz Theatre in the University of Alberta in Edmonton.
Titled Emma the Musical, it features an original story, original songs and an all-Filipino Canadian cast and production team.
Emma the Musical is set in a rural town near Baguio City on the cusp of the Japanese occupation during World War II. The story centers on Emma, an elementary school teacher who makes difficult choices about love and patriotism, safety and peace while the war rages around her. Her story demonstrates the resilience of the Filipino spirit.
Written by Chie Floresca, the musical is based on a collection of stories she heard as a child from her grandmother who lived through the Second World War. "We were always roommates, whether she was visiting me or I was visiting her so we spent a lot of time together and our favourite thing to do was tell stories," Floresca tells Canadian Filipino Net in an exclusive email interview. "Some of the stories were about her and our family, some were of people she knew and the place she grew up in."
The town of Gabaldon where the story unfolds, for example, is the name of the street where her family's ancestral home sits and the school in the musical is based on a school that sits at the top of the real Gabaldon street. She adds, "It's really bits and pieces of our family's history so you can say it's very personal for me."
Floresca is a writer for Filipino media network ABS-CBN. Among her writing credits are television series Ipaglaban Mo, Pasion de Amor, A Beautiful Affair and the film You Changed My Life. She credits her aunt, Virginia Cawagas, for encouraging her to put those childhood memories and stories together for a book. But Floresca comes from a musical family. "I guess the idea to turn it into a musical sort of just came together naturally," Floresca quips.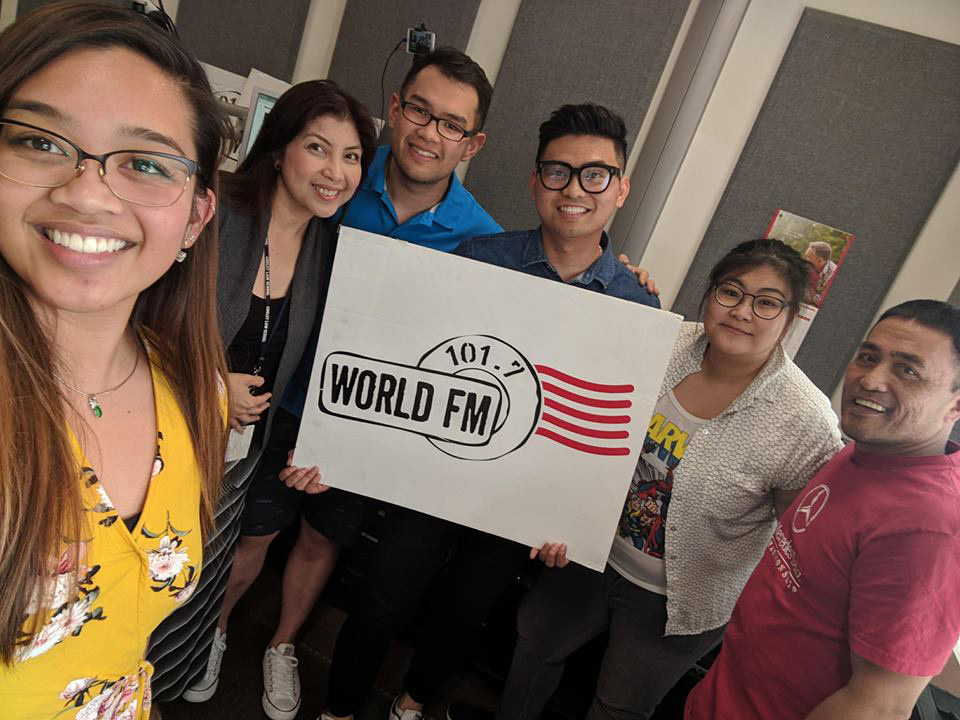 Musical director Erica Cawagas wrote the original score for Emma the Musical over a span of two years. She received the Cultural Diversity in the Arts program grant from the Edmonton Arts Council, City of Edmonton and Edmonton Community Foundation early this year.
The musical was originally planned for production and staging in the Philippines. Cawagas moved to the Philippines for almost two years to collaborate with Floresca in finishing the musical score and staging the production. Says Floresca, "There were a lot of obstacles and we couldn't find sponsors. We kept adjusting and putting it off for several months."
The Edmonton-based Filipino-Canadian Saranay Association of Alberta then offered its support to produce the musical. Floresca was a member of the group when she studied in Canada in the early 2000s. "When they said they were interested in staging the musical, it immediately felt right," recalls Floresca. "It was in some way a homecoming for me and definitely a reunion I look forward to attending." The Saranay Association aims to teach and preserve Filipino culture and music to Filipino youth in Edmonton.
Artistic direction is by Ida Beltran-Lucila with choreography by Jojo Lucila. The cast is composed of a mix of seasoned theatre practitioners and new artists led by Danielle Yu playing the lead character Emma. Tickets are available at Ticketfly: https://www.ticketfly.com/event/1647963-emma-musical-edmonton/
---
---
---
Canadian Filipino Net is an independent, non-profit digital magazine produced by volunteer writers, editors and web masters. You can subscribe for free. To keep us going, we need your help. Donations of as little as $5 or $10 will go a long way so we can continuously write and publish stories about Canadian Filipinos. Just click on a donate button and proceed either through PayPal, Debit or Credit Card. You will receive a receipt at the end of the transaction. Thank you for your support.