June 1, 2023 - After the successful Reunion Concert in Manila, Eraserheads is embarking on a world tour, with Vancouver, BC as the first stop in North America.
The concert on June 03, 2023, at PNE Forum, is produced by Joan Frias, the power behind the TsikenStarr Production, selected as the exclusive Vancouver producer working closely with the Eraserhead's global tour promoter.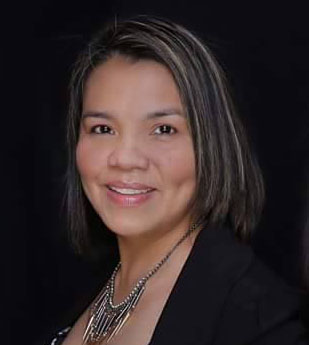 Joan Frias
Canadian Filipino Net sought Joan Frias and here's our chat:


1. How were your early years as a new Canadian? How did you adjust?
I arrived in Canada in 2011. It was both exciting and overwhelming, especially as I had to leave my kids behind with my parents and siblings. I had prepared a lot, both emotionally and physically, to build a new life for us in Canada but it was still tough.
On the music side, I had been searching out bands in Vancouver, BC through websites, Facebook, and YouTube even when I was still in Manila. I started from scratch and just introduced myself on various channels I could find. I started collaborating with independent artists and helped them to get stage time on local gigs. Over time, we began to build a scene and attract volunteers who love the music and their community. I call this the "Coop", the TsikenStarr Production's friends and family who have always helped me with our events. The "Coop" continues to grow, which includes talented individuals – some perform, some host, and some do the heavy lifting. The "Coop" is a testament to how amazing the Filipino crew are and how we are supportive of each other. From 2011 until now, we have had over 500 local gigs which are much bigger events from the Philippines. Our bands have performed in Downtown Vancouver area bars. Together, we have created a scene that many Canadian Filipino musicians are part of, and many know that it exists.
2. You had been promoting concerts back home in Manila, what prompted you to pursue the same path here in Canada? What was your motivation or inspiration?
It's all because of my passion for music and helping, although I am not musically inclined, and don't know to play any instruments. I just love helping kids and helping musicians have a platform to perform and share their talents, not just for the Filipino Community but for the broader Canadian community.
3. Congratulations on bringing Eraserheads to Vancouver, how were you able to do it?
It was a big win for TsikenStarr Production and came about because of our proven ability to field a massive team to do whatever it takes. We've had amazing success with big acts like Kamikazee, Ben & Ben, and others, so it's not a big secret amongst management companies back home that we are dependable.
When the global promoter offered us the event, I had to work in silence to secure a venue before the Eraserheads reunion in Manilla. It took time and a lot of effort to get a venue apt for the Eraserheads. We had to submit references and they checked them very carefully. All the hard work since 2011 paid off. I hope we can keep the costs in check as those seriously affected the ticket prices. We don't make much and often lose, but we have to keep going because it's what we love.
---