Patrick de Belen calls Toronto home, but he might as well be standing on a soapbox somewhere in the heart of Manila and calling out, in rap, the wrongs in government.
Like he did back in October here in Canada during the elections when he spoke to the youth about their voice and their "chance to speak and say something too" because "not everyone has one." CBC News picked up the video and Canada took notice.
Canadian Filipino Net (CFNet) asked why the spoken word "Raise your voice above the noise" resonated with Canadian youth. "I think it resonated with them because the poem itself was written about fear, skepticism and hope in our government," de Belen shared. "I think that's a pretty relatable viewpoint."
CBC Arts also picked up another piece of de Belen's in 2017 wherein he criticized racist policies both here and in the US, sharing his parents' experience of being told to "go back to their home".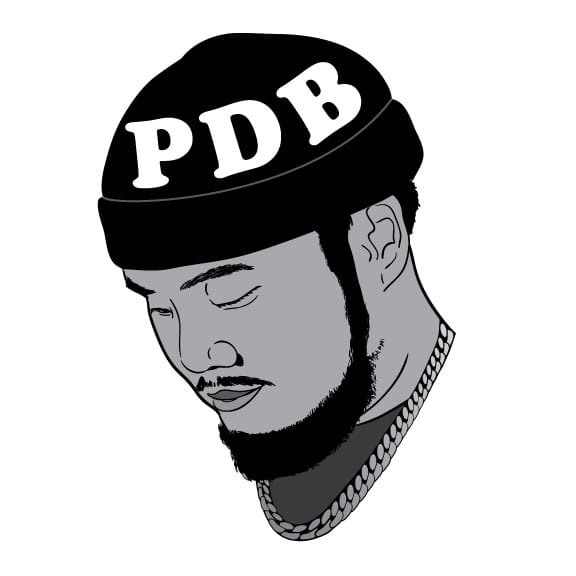 The Canadian born son of immigrants from the Philippines ("the de Belen name has quite the reach over there"), de Belen found his place growing up in music which he describes as his introduction into storytelling. He tells CFNet, "My dad did a good job of setting me up with an album collection I later built on. I learned about the spoken word in high school."
De Belen's passion for the spoken word is something he shares with his students and community. He is the director of Toronto's only poetry slam for youth, "BAM! Toronto Youth Poetry Slam" and collaborates with the Toronto Public Library, Kapisanan Philippine Centre for Arts and Culture and many other community groups and institutions in programs designed to mentor young poets and writers. In 2019, he was awarded the title Poet of Honour by the Canadian Festival of Spoken Word.
De Belen's work has been featured on CBC, TED and Sportsnet (a TV commercial for the Toronto Raptors), among other platforms. In early August, World Vision Canada commissioned de Belen to produce a spoken word video Hidden Hero Spoken Word highlighting how the pandemic is changing the world.

He recently completed a multi-media project called In Between Lines: The Spoken Word Project. The project is made up of a spoken word album, animated videos, digital chapbook, tele-poem experience and writing challenges – all of which were generated via his social media platforms. Explaining the writing challenge portion of the project, de Belen said, "The writing challenge itself uses prompts I used to write the album. It is a community engagement project allowing folks to use these ideas as creative juice and submit whatever they create."
Though he cites Canadian poet Dwayne Morgan as one of his mentors, de Belen turned fanboy when, on a visit to the Philippines, he happened to meet Filipino poet F. Sionil Jose in La Solidaridad, an independent bookstore in Manila. "I walked into a rant he was having with a Danish professor about Philippines' colonial mentality. It was interesting and I ate it all up," De Belen recalls. "I bussed to that famous bookstore specifically to learn more about Filipino history and politics - so the timing was perfect. It was a brief meeting. But the fact that he came down on his birthday to greet me was something special. I don't think it's common for a diaspora Filipino to meet legends in the motherland. For that, I was very grateful." De Belen later put together a piece in In Between Lines called "Unsacred" that was inspired by Sionil Jose's Rosales Novels.
On the heels of In Between Lines is another video project that de Belen is working on, funded in part by Canada Council for the Arts. This time, the project dubbed Skateboarding and Spoken Word will feature black, Indigenous and people of colour (BIPOC) skateboarders and actors.
As an advocate for those whose voices need to be heard, de Belen will continue to make noise. When asked about governance and leadership in this time of the pandemic, he shared with CFNet, "I'm sure there are many wrongs I can point out - and many good choices too. Overall though, I think it's my duty as a fellow citizen to do what I can - and learn as much as I can."
---
---