The 2020 Tokyo Olympics came to a close on August 8 amid the backdrop of the COVID-19 pandemic.
Just like its opening on July 23, the games ended in a muted ceremony at the Olympic Stadium, with Canada ending its campaign with a medal haul of 24.
The medals include one silver and a bronze won by swimmer Kayla Sanchez, who is a Canadian Filipino.
Sanchez, Maggie Mac Neil, Rebecca Smith, and Penny Oleksiak secured second place in the women's 4x100-metre freestyle relay on July 25.
That became the first of the 24 medals for Team Canada at Tokyo 2020, which consist of seven golds, six silvers, and 11 bronzes.
On August 1, 2021, Sanchez won another medal, a bronze, as part of a Canadian team that finished third in the women's 4×100-metre medley relay.
Two other Canadian Filipino athletes did not have podium finishes in Tokyo but will have new chances in future Olympics.
On July 31, Archery Canada stated in a media release that the country's archery competition in the Tokyo Olympics has come to an end.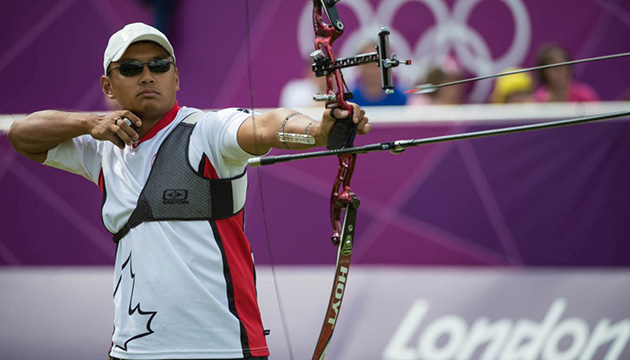 Archer Crispin Duenas. Photo by Team Canada.
The release stated that Crispin Duenas, a Canadian Filipino, was the last Canadian in action, but lost his round of 16 match against Florian Unruh from Germany.
"Crispin set up an opportunity for success, but today's arrow average in the round of 16 was just not enough for what's required at this level and at this competition," Alan Brahmst, high performance advisor with Archery Canada said in the release.
Brahmst continued, "We now look ahead and have a plan for Paris 2024 and LA 2028, which is already well in motion."
Duenas, who is from Scarborough in Ontario, is a veteran Olympian, having competed at Beijing 2008, London 2012, and Rio 2016.
In Tokyo, Duenas won preliminary rounds against archers from Bangladesh and Moldova.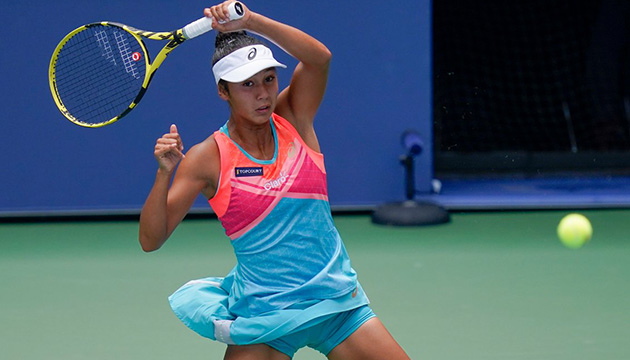 Tennis player Leylah Fernandez. Photo by Team Canada.
Meanwhile, Leylah Fernandez, whose mother is of Filipino origin, got eliminated from the tennis competition on July 26.
The 18-year-old athlete from Montreal was the 2019 French Open champion.
Like swimmer Sanchez of Scarborough and Toronto, it was the first Olympics for Fernandez, who won in her first round in Tokyo.
A media release by Swimming Canada describes Sanchez's experience as the lead off for the relay race that won silver.
"It's a lot of pressure," Sanchez said in the release. "I could choose to let it affect me or I can choose to step up and do what I needed to do for these girls."
"It's a really emotional moment. I can't believe it. I'm super happy for everyone," Sanchez said.
---