This year's Toronto Fringe Festival features a play that navigates through death and grieving by way of Filipino mythology. Through the Bamboo is penned, directed and acted by Canadian Filipinos.
Described as an action-packed adventure about the value of storytelling and how families deal with loss, the play revolves around 12-year-old Philly whose grandmother (lola) dies, and who, through her lola's storybook, finds herself in the fantastical land of Uwi. In Uwi are duwende (drawfs) and other other-worldly creatures, evil sisters and a recipe for healing hearts broken by grief.
Written by husband and wife team Andrea Mapili (choreographer and artistic lead of Cassettes 100) and Byron Abalos (director of Good Morning, Viet Mom), the play is directed by Nina Lee Aquino who is the current artistic director for Factory Theatre and the 2019 recipient of the Margo Bindhart and Rita Davies Award. Aquino also acted as dramaturge for Through the Bamboo.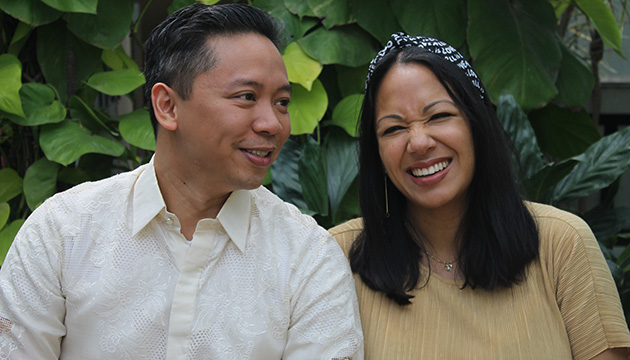 Through the Bamboo boasts of an all-Canadian Filipino cast led by Karen Ancheta playing Philly's mom, Angela Rosette as Philly and Carolyn Fe as Lola. Seasoned theatre actors Marie Beath Badian, Lana Carillo, Joy Castro, Nicco Lorenzo Garcia and John Echano join the cast.
In their statement, playwrights Mapili and Abalos were inspired by Philippine mythology, initially by the Samal myth of Tuan Putli and ManikBuangsi. Both admit though that the story eventually evolved into a "mythology we created from being a part of the Philippine diaspora". They explained: "Through writing this play, we sought to pay tribute and showcase Philippine culture, story and artistic traditions by making our own story, through our unique diasporic Filipinx-Canadian lens. We've altered and re-imagined myth, character and story to reflect our intersections."
The play is supported by the Toronto Arts Council and the Carlos Bulosan Theatre. Through the Bamboo runs from July 3 to 14 at the Factory Theatre on Bathurst Street in Toronto. For tickets, visit https://fringetoronto.com/fringe/show/through-bamboo
---
---