Matthew Astorga and Jeremy Senaris have advanced to the finals of Season 3 of the MasterChef Canada 2016 reality cooking show.
Senaris, who is based in Winnipeg, Manitoba, works as a building plan examiner. Astorga, a resident of Pitt Meadows in British Columbia, is a digital designer.
The two Canadian Filipino amateur cooks will compete against Mary Berg of Toronto, Ontario on June 12, 2016. The contest has a $100,000 cash prize.
"I'm so proud that I made it this far, but more importantly I'm proud I got to share this experience with my sister and two beautiful nieces. They are my number one fans and are always so proud when they watch me on TV," Senaris said via Instagram.
Astorga was born in Makati City in the Philippines. His family moved to Canada when he was five years old.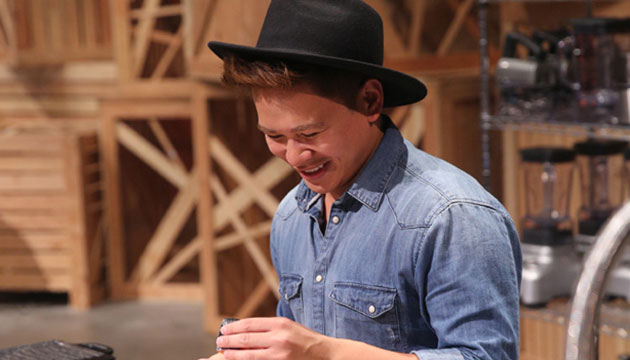 Matthew Astorga of B.C. Photo by Masterchef Canada
On the June 5, 2016 episode of the show, Astorga and Senaris were two of the four contestants.
In that show, Astorga prepared quail adobo with puffed wild rice and quail egg. Senaris presented kare kare, an oxtail stew with peanut butter and rice cake.
On the season's June 12, 2016 episode, the amateur cooks will have to create plates from 13 ingredients from each Canadian province and territory. They will have to serve their dishes to 13 of Canada's top chefs.
---