August 16, 2023 – A sequel to the acclaimed anthology cookbook The New Filipino Kitchen is now out, and it includes a recipe with a story to tell by Canadian Filipino chef-instructor Helen Orimaco-Pumatong.
The book titled We Cook Filipino features inspiring stories and heart-healthy recipes from 36 food personalities and award-winning chefs the world over, showing that Filipino cuisine need not be cholesterol and sugar-laden.
Orimaco-Pumatong, an instructor at the Vancouver Community College, tells the story of how a trip back to the Philippines for her grandmother's funeral led to unexpected happiness, and shares her aromatic and healthy version of ensaladang mangga at hipon (mango and prawn salad).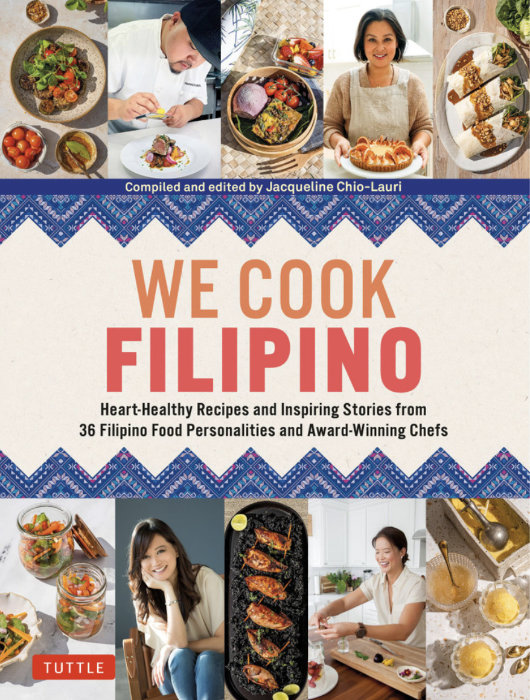 Compiled and edited by Jacqueline Chio-Lauri, We Cook Filipino provides tips and techniques to balance flavor and heart-health in Filipino dishes. Like the original anthology, it tells the stories of over 50 recipes that are not just "from the heart" but are also "good for the heart."
Orimaco-Pumatong is joined in this gastronomic anthology by several renowned Filipino award-winning chefs like James Beard 2023 awardee pastry chef Margarita Manzke of Los Angeles, California; two-time Michelin Star awardee Roger Asakil Joya of Norway; and James Beard finalist Carlo Lamagna of Portland, Oregon, who shares his healthy take on the street food favorite tokneneng (orange-coated egg).
We Cook Filipino is available online through www.tuttlepublishing.com or click here to order.
---
---