September 30 is Orange Shirt Day. The Day commemorates the impacts the Indian residential school systems have had, and continue to have on Indigenous people in Canada.
It emphasizes that only through learning the truth of Canada's colonial history can we move forward towards reconciliation.
Filipinos in Canada can contribute a lot to the project and process of Truth and Reconciliation, and the work of the Commission's Call to Action. We need to understand this colonial history of conquest and Indigenous land dispossession as uninvited guests and immigrants in Canada.
We can also use this as an opportunity to come to terms with our connections with this Canadian colonial history and also our own history as colonized peoples from the Philippines. We have a lot to learn and share with Indigenous Peoples in Canada based on our solidarity and mutual experiences.
As a people, we have to come to terms with our own Indigenous roots. The majority of our Indigenous lowland, coastal, riverside, and upland populations (Poly-Austronesians, Indo-Malays) have interbred with non-Indigenous peoples – Chinese, Arabs, Indians, Japanese, Europeans, Americans.
One might argue we are among the first truly multicultural societies being at the crossroads of East and West. Since the first millennium of global trade, our islands have been the gateway between the Pacific and to Europe, the Old World, and the Americas, the New World.
Filipino men were also the first Asian group to have arrived in the New World, or what is now Mexico, Canada and the US, through the 250 year history of the Manila-Acapulco galleon trade.
The Philippines as a country is a colonial creation. It even bears the name of a former Spanish King. Had the Philippines not been consolidated as a colonial state by the Spaniards, foreigners would have less trouble recognizing the Indigenous among inhabitants of the Philippines today.
Pilipino, used in reference to both language and people, is a term with colonial origins in Filipino, originally used by colonizers to refer to Spaniards born in the Philippines. The term was later used by nationalist leaders to refer to indigenous populations or anyone born in the country.
Both "majority" groups (e.g. Tagalog, Kapampangan, Ilokano, Bikolano) and "minority" groups (e.g. Aeta, Ati, Binukid, Igorot) are ethno-linguistic groups indigenous to what is now the Philippines.
Philippine culture has often been labeled "authentic" but "not exotic." Our national and local cultures are of hybrid heterogeneous nature of the "indigenous" and the "foreign, which we now call Philippine, Filipino, or Pilipino.
Our culture's diminished exoticism has partly to do with the easy recognition of European, American, Chinese, Indo-Malay, Austronesian-Polynesian, Arabic, Islamic, Judaeo-Christian and Protestant elements in Philippine food, music, dances, religions, languages and dialects.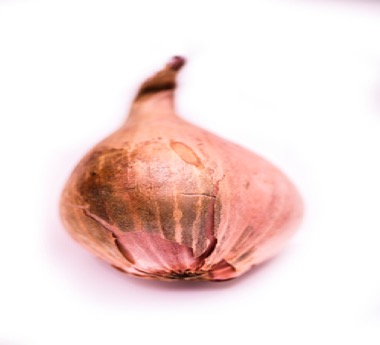 Photo by ErdaEstremera on Unsplash.

Philippine culture has been compared to an onion. It is an apt metaphor for its varied cross cultural, colonial influences that can be peeled away.
In peeling an onion, we reveal what is there: nothing, but a sliver of a green stalk. This green stalk core is not indigenous in the Pilipino. Rather, the onion is its peeling is its skin is its body and very constitution. The indigenous authentic Pilipino, not-so-exotic "other" to the foreign eye, is a hybridized creation sui generis.
In this context, the search for the "authentic," the "indigenous" is both futile and meaningless.
Worst, the assumption of Filipinos' lack of indigeneity has led to the denigration of Filipino culture -- in particularly the lowland Christian variety -- by Westerners. Filipino culture has also been denigrated by other Asians and sadly by some educated Filipinos themselves.
Our culture has been called "bastardized," our cuisine "inauthentic," our designs and forms "derivative," "imitative" or a form of "mimicry."Such denigration only reveals our colonial orientation and lack of self-knowledge, -confidence and -respect, and anxieties or angst over our indigenous roots and identities.
We need to read what has now become "Filipino culture" as original, syncretic, and multi-cultural. It is based on the supersession and layering of the pre-colonial, the indigenous, the Asian and the Western.
All cultures are constructs which in themselves are syncretic, or still in-process or in-formation, dynamic.
In the language of the nation-state bureaucracy, the term "Indigenous Peoples" is reserved for "tribal" or "ethnic" minorities. In this official, popular and political (politically polite, but not anthropologically and historically accurate) usage, we misrecognize indigenous, lowland, Christianized Filipinos as non-Indigenous.
And yet in Canada and in other contexts, religious conversion, intermarriages and inter-breeding are not used to exclude or deny Indigenous identities to urbanized, educated, converted, intermarried Indigenous peoples.
Our exploration, recognition and celebration of the Indigenous in the Pilipino are part of our Universal political project of Decolonization. Such a project is being promoted by many groups such as the National Pilipino Canadian Culture Centre (NPC3) and Kathara Pilipino Indigenous Arts Collective Society, both based in Vancouver.
As we commemorate the legacies of the Indian residential school systems on Indigenous Peoples in Canada, we should not also forget how colonialism in the Philippines has led to the erasure of our own Indigenous identities and roots.
We owe it to ourselves and our future generations the desire to embrace and learn more about our own Pilipino indigeneity.
---
---