How are Filipinos connected to Food Justice Movements in Canada?
I have no clear answer to these questions.
I am raising these because access to food, particularly fresh foods, is especially difficult during a pandemic. There is meager research on food insecurity among Canadian immigrants in general who also need to "feel at home" when they relate with food and food cultures.
Food provision is a challenge for many households experiencing reduced hours, layoffs, and precarious employment during this current crisis. Filipino households on fixed incomes struggle to access fresh foods even during the best of times, even without a pandemic.
Anecdotal evidence show Filipino-Canadians prefer not to line up at Food Banks. There is stigma in doing so. "Baka may makakita sa akin." "Nakakahiya naman." "Hindi pa naman kami ganoon kagutom, no?" Some utter racist comments, "Mga Itim at Pana lang pumupunta diyan."

Food Banks, Food Security and Food Justice
Food Banks basically rely on a Charity Model considered less sustainable in the Food Security continuum. Moving to higher sustainable pathways in the continuum requires more strategic thinking towards Community Capacity-Building and Food Systems Change.
Food security occurs when people have reliable access to a sufficient quantity of affordable, nutritious food, that is also safe, free from contamination, and respects people's sovereignty in their food choices.
Food security concerns justice. Food justice means ensuring "that the benefits and risks of where what and how food is grown, produced, transported, distributed, accessed and eaten are shared fairly. Food justice represents a transformation of the current food system, including but not limited to eliminating disparities and inequities."

Addressing Food Insecurity Worldwide
Sustainable food security through Food Justice lens is easier said than done. Who gets slices of our food production, and how, is part of food justice.
There is food injustice for immigrant communities when the very people who produce and distribute food within our complex food chains system, such as Filipinos working in meatpacking plants, could not access affordable healthy foods for themselves and their families.
In Canada, food insecurity on the surface does not seem like a problem. After all, one of the benefits of living in Canada is that we spent a small portion, around 15% of or incomes on food expenses, compared to the Philippines. Nearly half or 40% of Filipino household incomes is spent on food.
But it is a public issue that various communities have been raising since Food Banks, meant to be a temporary measure in the 1970s, have become a permanent feature in our cities.
Canada is not unique in this as many cities and rural centres in the industrialized world have multi-echelon Food Bank systems.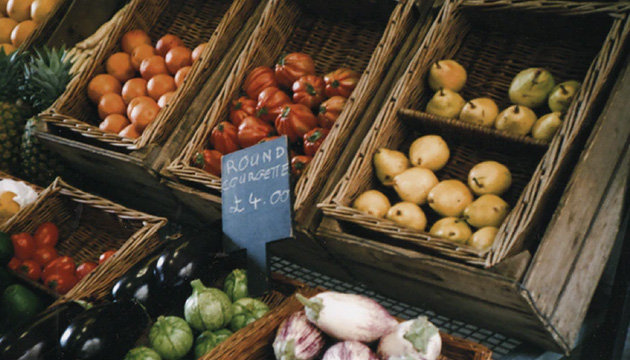 The COVID-19 pandemic has exacerbated the food waste problem in a time of severe economic crisis. Fresh foods like fruits, vegetables, eggs, milk and meats, not often available from Food Banks, are now rotting. As food franchises, restaurants and hotels suffer from low demand, many farms are forced to dump milk, smash eggs and plow vegetables. Photo by Scott Evans on Unsplash.
This is problematic at several levels. Rotting food causes methane release which harms the environment. Excess food supply causes drop in food prices that harms farmers. Uneven and unjust food distribution systems cause food price declines in some and staggering price increases in others.
These lead to more deaths from hunger and malnutrition, especially in vulnerable countries. The UN Food and Agriculture Organization warned of increased food insecurity as farms lack workers ready to work during the pandemic.
There are many agencies in BC doing good work on fresh food recovery and food waste management. REFOOD in New Westminster, Healthy Kimberley Food Recovery Depot in Kimberley, Cranbrook Food Recovery in Cranbrook, Loaves and Fishes Food 4UFood Recovery Program in Nanaimo, among others, rescue regular supply of still useable fresh vegetables, fruits and meats that would otherwise end up in landfills or organic bins.
The Food Mesh Food Recovery Program has now created Regional Networks so that Cities, Municipalities and Regional Governments can create their own food recovery programs using their existing technologies, partners and platforms as leverage.
There are at least 59 large organizations worldwide addressing 1.3 billion tons of annual food loss and waste problem, which UNFAO estimates at $680 billion worth in industrialized countries and $310 billion in the developing world.
There are groups, such as the one at the University of Waterloo in Ontario and ReFood in Doncaster, England, that convert food waste into clean biofuel substitutes, organic fertilizer, and renewable energy.
Towards Safe and Secure Local Food Recovery Programs
The US Food and Drug Administration has released Guidelines Food Recovery Programs to ensure safety and transport standards.
At the community planning level, the success of many local food waste recovery and management projects depends on many factors.
They need good location planning across scales. Optimizing food distribution location for better access, especially in neighborhoods with a high concentration of immigrants. They need systematic food needs assessment and operational planning. These will reduce operational and transportation costs and time allocation for suppliers and users.
Food security programs need to involve community program users, volunteers and leaders in using social media and "cool branding" strategies so that immigrants will feel no stigma in getting involved with Food Banks or in Food Justice issues more generally.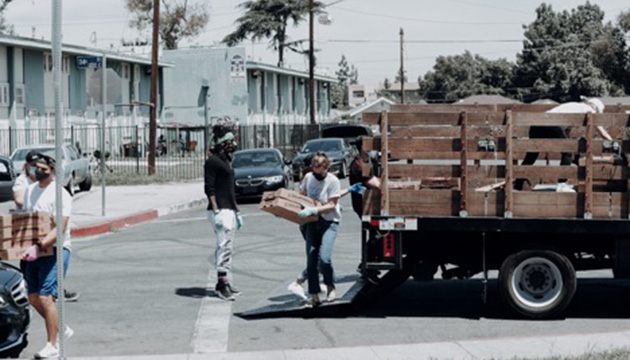 Food security programs require community project ownership and collaboration. Community members can be actively involved in the project as planners, volunteers, not just as service users. Photo by Joel Muniz on Unsplash.
Community networks from various Churches, Service Providers in Schools, Community Centres, Neighborhood Houses and Settlement Organizations, Advocacy and Ethno-Regional organizations can create more programs related to food security and food justice.
At the neighborhood level, they can support residents who want to get involved in community gardens, soup kitchens or help coordinate delivery system to ensure food safety of perishable goods that require refrigeration in transit and fast delivery to destinations. Food security is a complex issue within a global neoliberal industrial food system. As a multifaceted issue, it needs big picture solutions for Food Systems Change as well as micro-level charity models that systematically links supply and demand.
---
---