"When I first moved to Vancouver, it cost a dime to take a bus, Pierre Elliot Trudeau was Prime Minister and the only Filipinos working in the McDonalds I used to go to was the janitor.
Now it costs two seventy-five to take a bus, Justine Trudeau is the Prime Minister, and the same McDonalds has 70% Filipinos working there including the manager. Most people think of Filipino Canadians as nannies, nurses or people in the food services when in fact..."
These lines open "The Journey of Boom", the 90-minute documentary by the Filipino Canadian brother and sister artist team Lino 'Boom' Dayupay and Lani Dayupay-Savellano, chronicling an artist's exploration and discovery of Canada's 10 provinces and 3 territories while documenting stories of Canadian Filipinos along the way.
The fast-paced full-length documentary features interviews of Canadian Filipinos across Canada set against breathtaking sceneries of Canada seen through the lens of a bicultural bi-coastal multi-media artist exploring identity and home.
"I love my adopted home Canada and I thought this documentary would be a fitting gift to Canada on its 150 b-day," says Boom Dayupay, a 40-something Filipino Canadian award-winning director who is active in both the Canadian and Philippine media arts scenes.
Vancouverites will remember music videos and TV shows Boom has produced and directed in Vancouver such as Vibestation, Urban MYX and MangoVibe. In Manila, Boom shook up the local music scene with the launch of the ground breaking R&B trio Kulay (colour). Graduating from Trebas institute of Recording Arts and armed with expertise in production, engineering and artist management, Boom went on to produce various innovative artists and multi-platinum albums, his work gaining recognition in Asia and Europe.
The soundtrack of "Journey of Boom" is an original by Boom, featuring 12 songs he composed reflecting humorous and sensitive observations of his love for his dual Philippine and Canadian heritage, and at times, frustrations about growing up Filipino Canadian who lives on two coasts. His exploration of the vast and beautiful Canadian landscape becomes poignant when seen through the experiences of the Filipino Canadians he interviews along the way.
Lani Dayupay-Savellano is the TV producer behind Boom's projects. She is also publisher of Milestone magazine, the first of its kind in the Philippines focusing on individual provinces to help boost domestic tourism by highlighting the milestones of its leaders and community. An artist management professional, Lani is also a beauty queen - she represented Canada in the Binibining Pilipinas pageant earning the Best Talent Award. Lani is currently developing a Beauty and Wellness TV show.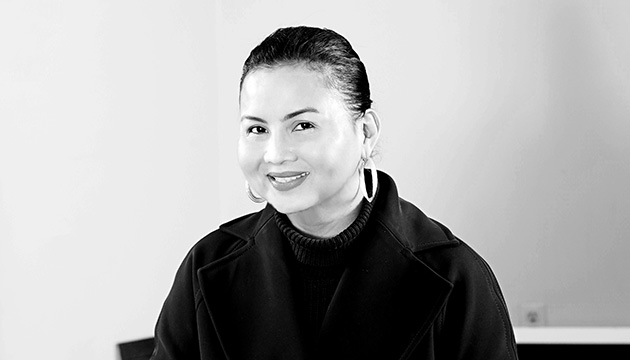 Working in tandem, Boom and Lani are involved in the creation of "The Journey of Boom".
Lani handles the business aspect of the documentary as well as "The Journey of Boom" Magazine that accompanies the documentary. The Dayupays have launched a crowdfunding initiative via Indiegogo to raise funds for the production and drum up support for the documentary.
"We grew up with a culturally diverse upbringing, valuing tradition and innovation as a means to appreciate the world around us," says Lani. Though raised in Vancouver BC, Lani and Boom have deep roots in the Philippines. Living between the two countries has given them a unique perspective in highlighting the differences and subtle similarities of their two homes.
"The Journey of Boom" is indeed a fitting gift to Canada on its 150th bday. Watch for it. Here's a teaser video of the documentary: https://youtu.be/NItssUclOl4
END
---
Canadian Filipino Net is an independent, non-profit digital magazine produced by volunteer writers, editors and web masters. You can subscribe for free. To keep us going, we need your help. Donations of as little as $5 or $10 will go a long way so we can continuously write and publish stories about Canadian Filipinos. Just click on a donate button and proceed either through PayPal, Debit or Credit Card. You will receive a receipt at the end of the transaction. Thank you for your support.