Eight distinguished Asian Canadian writers discussed the role of history and memory, and the different ways people choose to gather and record the past, at the opening event of the Literasian Writers Festival held on September 21, 2016, at the CBC Studio 700 in downtown Vancouver.
Among the panelists were critically acclaimed writers Denise Chong (noted for literary non-fiction works about family and historical events), Paul Yee (historian and writer of children's literature), Sky Lee (novelist and writer of intergenerational family stories), Judy Hanazawa (editor of stories of Japanese internment) and JJ Lee (CBC host and memoirist).
Whether fiction or non-fiction, creative memoir, animated short stories, or anthologies of shared stories, the writers agreed on the need to write 'a good story'.
"The narrative drive must be present whether a story is based on fact, inspired by real events, or completely fictionalized," said Denise Chong.
Among the books made available by Literasian Writers Festival at the event were the award-winning books of the authors such as Denise Chong's The Concubine's Children, Sky Lee's Disappearing Moon Café, JJ Lee's Measure of a Man: The Story of a Father, a Son and a Suit", Judy Hanazawa's Honouring Our People: Breaking the Silence, and Paul Yee's The Curses of Third Uncle.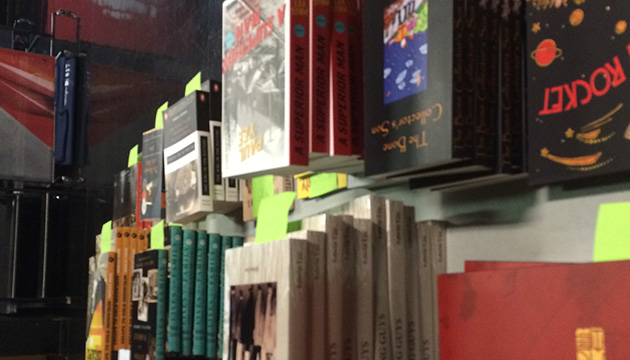 (Award-winning books on family and community history on display at the Literasian Writers Festival opening night. Photo courtesy by Allan Cho.)


Literasian Writers Festival is an annual celebration of Pacific Rim Asian Canadian Writing produced by the Asian Canadian Writers Workshop (ACWW) which also publishes the now on-line magazine Rice Paper, a prestigious literary magazine of Asian Canadian writing. Rice Paper has included many Filipino Canadian writers among its pages such as CE Gatchalian, Lou Villahermosa, Crecien Bencio and yours truly. In 2015, ACWW honored a Filipina writer from Toronto, Catherine Fernandez, with the 2015 Literasian Emerging Artist Award.
---
---