I begin with wishes of a Joyous Easter to all as the Christian faith commemorates the beginning of the Eastertide season come Sunday, April 17. As the season begins, allow me to share with readers a source of pride and joy in the midst of ongoing twin global painful challenges.
I refer to the 'Annual Concert for a Cause' by Paul Ong, a Canadian Filipino classical singer and youth advocate. His most recent musical show held on March 16 at the Manitoba Centennial Concert Hall raised over $23,000 for the CancerCare Manitoba Foundation. Worthy, indeed, of the Canadian Filipino community's pride and joy.
How I came to this topic for this issue? I was finalizing my choice for my Commentary between Putin's War in Ukraine: More Evidence of Genocide'and 'COVID-19 Pandemic: It's Not Over Yet when I opened the e-mail from Paul Ong, a volunteer friend to many of us in the Canadian Filipino community, particularly in Winnipeg.
I knew that either the Putin's War or the'COVID-19 Pandemicwould, inescapably, discuss once more painful realities: the human-induced casualties of war–loss, suffering and pain or the disease-induced casualties of the COVID-19 virus – hospitalizations, ICU admissions and deaths. Either topic can overwhelm the fortitude of the human spirit. Be that as it may, I am pledged to keep you informed on these twin global challenges as they evolve, but I take a pause for this issue.
Instead, I have decided to share another dimension of the Canadian Filipino life experience after reading Paul Ong's e-mail which gave me access to the full video of his most recent musical show, "Dare to Dream," which features selections from Joseph and the Amazing Technicolor Dreamcoat. A beautiful video to watch – inspiring music and lively performance– thanks to the camera crew and the video editor Ralph Figurasin and Director Janna Larsen of the Tec-Voc Broadcasting and Media Arts Department. I noted that participants included scores of children and youth with Paul Ong as the lead vocalist. I must say the joint musical project by the Musical Theatre for Change, the Paul Ong Productions, and the Larry Vickar Automotive Group deserves many congratulations.
Paul Ong's yearly concert began in 2016 and has since raised a total of $87,275.00 for a number of causes: Children's Heritage Fund – $13,000; Military Family Resource Center – $8,000; Siloam Mission – $8,000; Sistema Winnipeg [a partnership program between the Winnipeg Symphony Orchestra and the Seven Oaks and the Winnipeg School Divisions that delivers "a daily, intensive, after-school music lessons for children in Winnipeg's North End to develop to their full potential as engaged and socially-responsible citizens"] – $25,000; Hands of Hope – $1,000; and for Cancer Care Manitoba – $32,275(earlier plus the recent March 16thevent). His most recent is his 6th; a year was interrupted due to the COVID-19 pandemic. Watching the full video of his March 16 event would most certainly soothe anyone's psychological pain, awaken resilience and highlight the virtue of caring for others in these troubled and difficult times in the world.
Indeed, the video brought to mind a duo of truisms.
First, is the healing power of music. I was reminded of one inspiring passage in Diane Cole's essay I read about a year ago at the height of the COVID-19 pandemic [Diane Cole. Bliss and Melancholy (Playing music can pull you through the tough times).American Scholar, May 29, 2021]:
"In music, resilience is always part of the score …We are just the latest historical cohort to benefit from music's exceptional capacity to create community and hope, even against the most tragic backdrop of grief and misfortune …The communal pulse of music gave us strength … assuring us that even through the lonely quiet and isolation of the pandemic, we could still hear each other—we were also still here for each other. Music is what connects us to the spirit of resilience, to each other, to ourselves."
Second, the prowess of community volunteer philanthropy: The most recent example among members of the Canadian Filipino community is Paul Ong's March 16, 2022 concert – a veritable Canadian Filipino performance that, I am sure, many others in the community have done as well in their own unique ways to benefit charitable providers of service.
Attributes worth noting: Paul Ong belongs to the younger generation of Canadian Filipino immigrants. Barely in his twenties when he arrived in Canada with his siblings and parents in 2010, he has to date already done this community volunteer philanthropy for over half a decade – so sustained as to reflect his love of vocal music and his passion to help uplift the community's sense of humanity.
Endowed not only with musical talents but also with a keen heart and keen mind, he applies his total self – classical singer, youth advocate, and school teacher – to the well being of fellow citizens, particularly youth in most need of a pair of guiding hands, motivation and inspiration, and funds raised to boot.
Paul holds a Bachelor of Science in Education Psychology with honours (magna cum laude) from De La Salle University in Manila and earned a Master in Education (Sustainable Wellbeing) from the University of Manitoba. He is presently Vice Principal at Garden Grove School in Winnipeg.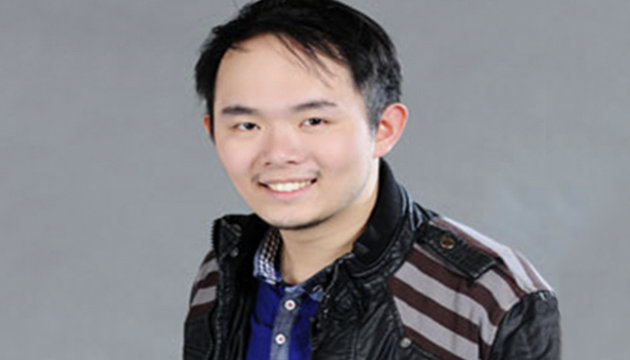 "I always hope for the best and try to achieve it," says Paul Ong when asked about his life's credo.
Indeed, Paul Ong is a true Canadian Filipino achiever with a heart. And his 'Annual Concert for a Cause' is a Canadian Filipino community's pride and joy.
---