It was the autumn of 2015. It all started with coffee, lots of it, and many weeks of it, at my favourite Vancouver coffee shop in Olympic Village, with my journalist friend who didn't stop the pitch until I gave in. My friend, who wishes to be anonymous, kept talking about 'Filipinos should have a better presence in Canadian media". That's true.
"We are so much under the radar, unlike Indians, Chinese." True too. "There's nothing in mainstream or ethnic media that truly reflects the Filipino community in Canada." True, all true.
I had many reservations. So many other Filipino publications out there. Coast to coast? Where do we get the writers, money to start it, to operate it? Will it be a business? A nonprofit? Why should we do it? Who should be in it? What's the niche? What nobody else is doing: focus on issues in the Filipino community in Canada.
We talked to Prod and Eleanor Laquian – well known writer-researcher-authors on Philippine Canadian immigration. They love it – they are in! We talked to politically active 1.5 gen Canadian Filipino leader and communication wiz Lara Honrado - she is in! With my friend and myself, the Laquians and Lara, that was a total of five board members for a non-profit society. My lawyer husband Clay Campbell agreed to be a legal advisor.
On January 10, 2016, a meeting at the Laquians set up the main framework. This website will be strictly online. It will be all about Canadian Filipinos, the life of Filipinos in Canada, their issues, their achievements. We will strive for quality writing. The five Board Members of the Society formed the editorial board chaired by Prod.
We brainstormed several pages of topics! What do we call the website? Many names were considered. In the end, Canadian Filipino Net won because, in contrast to the more common "Filipino Canadian term" it focuses on who and what we wanted to highlight: the Filipino as a Canadian and the Filipino's experience in Canada.
With cash donations from each of the board members, webmaster consultant Arlene Wright was hired to set up the website. Several domain names were secured. It was decided we would be a non-profit society rather than a business. The name Maple Bamboo Network Society won out from a long list of choices. We had fun deciding names and designing the logo and banner with graphic designer Jun Cunanan.
In May 2016, the Maple Bamboo Network Society was registered as a non-profit society in B.C.
Trial Period
We soft-launched Canadian Filipino Net in February 2016, refreshing the website whenever an article was completed.
We recruited other volunteers. The early ones were Emmy Buccat, who became our social media manager, and later Iona and Paolo Fresnoza completed the social media group. Writers came on board: lawyer activist Dulce Cuenca on law, Career Development Practitioner and writer Silvia di Blasio on skilled immigrants. We connected with writer friends from other provinces – the first ones on board were Winnipeg's Pilipino Express Editor Emmie Joaquin, Joe Zagala and Jo Leuterio Flach from Toronto, Dr. Mike Rayel from New Foundland/Labrador.
Later, we decided to be a twice-a-month publication, publishing on the first and the 16th of the month. We adopted a theme every month, and produced an editorial for each theme. The first editorial said what we were all about: A website for Thought and Action. We designated themes for the rest of the year.
Website Launch
On July 1, 2016 the website was officially launched. Soon the sections started expanding. We had commentaries, columns on skilled immigrants, law, Canadian perspectives. We had people profiles and articles on arts, culture, business, community. We started receiving positive feedback: "about time" "thoughtful" "credible" "quality."
In September, we applied and received a grant from Canadian Heritage to promote the website. From September to January, we informed over 2000 organizations about the website, including Filipino Canadian organizations, multicultural and mainstream media, multicultural organizations, federal, provincial and municipal government bodies, Canadian think tanks. By April, we had 228 subscribers.
In January 2017, experienced journalist Mary Ann Mandap, fresh from her stint as community editor at Canadian Inquirer, agreed to be our Managing Editor. As editorial content grew, we had lots of discussions over what sections to be created, what names to give the sections, how to determine which books, films, events and people to feature. We had heated opinions over the worthiness of articles and editorial positions. Editorial policies were fine-tuned. More positive feedback from the community was received.
On June 28, 2017, Canadian Filipino Net co-sponsored with the Vancouver Public Library, Immigrant Services Society and Douglas College, a panel discussion entitled Pathways for Skilled Immigrants in Engineering, Nursing and Law: How Not to Stumble through Paradise with Canadian Filipino Net writers on the panel.

First AGM and Achievements of Year One
Our first AGM was held in July 2017. By then we had produced 24 editions and 175 stories almost 100 percent of which were originally written for the magazine. We had stories from coast to coast in particular from Ontario, Manitoba, Newfoundland/Labrador to BC, written by a pool of over 20 writers.
Between June 2016 and July 2017, Canadian Filipino Net was read by an average 5,186 unique visitors a month. Canadian Filipino Net received an average 119,602 hits a month, and 1,435,226 hits for the year.
On July 7, 2017, Canadian Filipino Net was nominated for the Media Awards on Migration (MAM) of the Commission on Filipinos Overseas.
All of this from a completely volunteer crew, everyone working off on their home computers. Not a bad first year for a new nationwide digital magazine.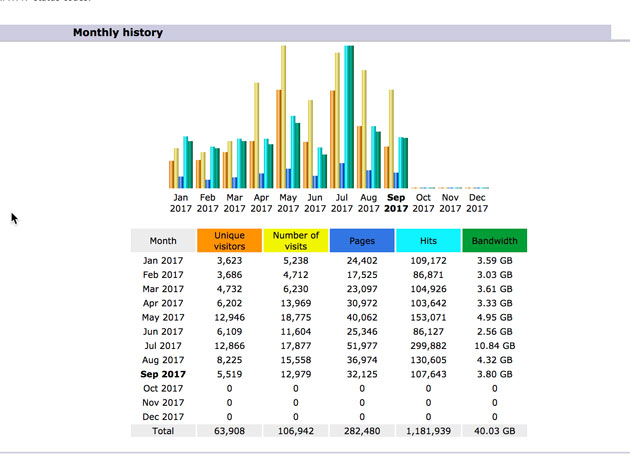 Seeking Your Continued Support for Year Two
This year, a few changes. Experienced journalist/editor and current editorial board member Eleanor Laquian is taking on the role of Editor from Prod Laquian who continues to be Chair of the Editorial Board. Rachel Reid, a journalist based in Comox Valley, B.C. takes on the role of managing editor from Mary Ann Mandap who is returning to the Philippines with her husband and Deputy Consul Anton Mandap. New contributors Maureen Mendoza (specializing on youth and academe) and Justinne Ramirez have signed on. A marketing/fundraising team led by author/sales professional Kaye Banez has been assembled to find ways of marketing the Canadian Filipino Net and raising funds.
From all of us at the Canadian Filipino Net, thank you! We look forward to your continued support in our second year of immigration advocacy!
---