Two brothers originally from the wood-carving capital of the Philippines are making a name in the ice carving circuit.
Now based in Canada, Antonio and Ross Baisas won first place in this year's international ice carving competition at the Boardwalk Ice on Whyte Festival held in Edmonton.
The Baisas brothers, who hail from Paete, a town in the province of Laguna that is famous for its skilled wood carvers, bested other competitors from countries like Russia.
Their work, called Alliance, also won the people's choice award in the festival that ended in early February.
In an interview with the Ice on Whyte Festival Society, presenter of the festival, the brothers said that the "crystal beauty and the unimaginable possibility" of ice inspired them to become ice carvers.
It was their first time to compete in the Edmonton festival.
The Baisas brothers also indicated that they have won international competitions in France, Poland, and the U.S.
"Be passionate to it, patience, and have fun," the brothers told festival organizers, when asked about what advice they can give to aspiring ice carvers.
At the festival, carving ice is made by a process that freezes water from the bottom up in a special machine. This results in a crystal clear block of ice as impurities rise to the top and are trimmed off.
The Baisas brothers represented both Canada and the Philippines at the Edmonton festival.
Antonio is based in Ottawa, while Ross lives in Montreal.
The brothers came to Canada to work at casinos in Quebec, carving ice, fruit, vegetables, and other items.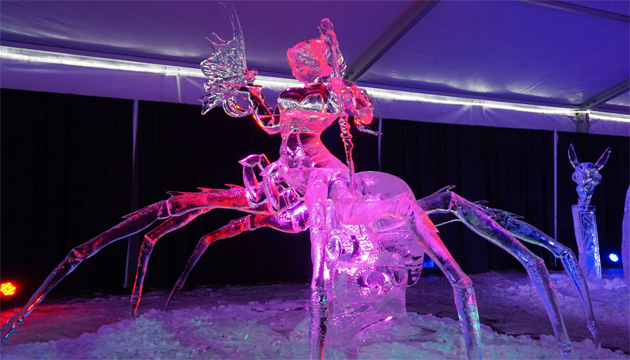 ---