Marvi Yap and Anna Maramba, crowned "the multicultural moguls" by no less than the Financial Post, are the two Filipino women behind a successful niche advertising agency that links mainstream brands to the ethnic consumer.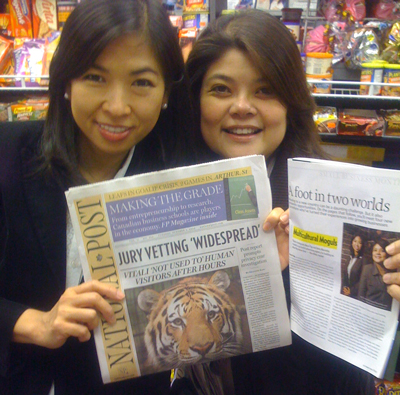 They are the founders, owners and directors of AV Communications, today a full-service megamillion dollar company, and winners of many top awards in marketing and advertising. Their secret is a more personal approach in marketing to multicultural groups says Anna, "by creating advertising that elicits an emotional response to the brand, beyond just simply putting an ethnic face." Marvi adds, "We go deeper and ensure the nuances of the culture are reflected in the ad, there is an effort to understand in terms of grassroots." They build emotional connections between the mainstream brand and the ethnic customer. This is a company with heart.

The beginnings
Not quite strangers in a strange land in terms of language and culture, Marvi and Anna came to Toronto in the early 2000s, brimming with optimism, secure in the success of their early careers (Marvi owned an advertising boutique, Anna was in interior design). Both were graduates of exclusive private girls' schools, Marvi was at Maryknoll College before going to Michigan for her senior HS year as an exchange student, Anna studied at Assumption College. Marvi then obtained a degree in Mass Communications at the University of the Philippines while Anna specialized in Behavioural Sciences at De La Salle University, and then went on to pursue her special interests at the Philippine School of Interior Design.
They were children of privilege and were brought up by their parents to be independent, resourceful and accountable. Nothing could have prepared them better for their new life.
When the harsh reality of "no Canadian experience" set in, they had to settle for part-time work, often menial, in order to support themselves. They had arrived in Canada separately but were friends in the Philippines, having worked together briefly in graphic design. Anna was intent on pursuing a career in interior design while Marvi simply wanted to get away from advertising: "I was burnt out and all I wanted was to be just a supermarket bagger in Toronto!" Little did she know that, indeed, she and Anna would end up doing just that - bagging frozen bagels from 11 pm to 6 a.m. Other odd jobs included getting up at 1 a.m. in order to finish home delivery of the Toronto Star by early morning, and working in a dingy mailroom.

The company
One morning at the subway, Marvi noticed an ad across from her and nudged Anna. "Do you understand that?" "No," was the reply. They "knew" English and were brought up immersed in American culture and yet were puzzled by the expression "Why break the bank?" "That's when it hit us," Anna says of this serendipitous moment. "We thought let's start a multicultural agency to cater to people just like us!"
T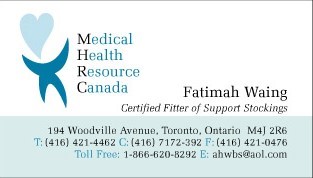 hey had no capital with which to start a business, no banks would lend them money as they had no underlying assets or steady jobs. They turned to family and friends in the Philippines who sent them small cheques whenever they could (eventually adding up to $80,000, all paid back with interest within two years). They worked at night to "survive", and networked during the day looking for opportunities to get their agency started. Having started with small jobs in the Filipino community, like designing business cards, they finally got their big break when they put together a brochure for Western Union in Tagalog with Komiks style cartoons. Since 2006, the Philippines is Western Union's No. 1 destination country.
Today, Western Union is just one of AVCommunications' mainstream clients. Its roster includes BMW, Cineplex, Scotiabank, Elizabeth Arden, World Vision, Bank of Montreal, among others. Because of its unique multi-cultural approach , it is often hired to collaborate with agencies of record which do not have the same core competencies. For example, Marvi explains, "we have worked with Saatchi on the Toyota account." The agency has also worked on an integrated advertising platform with the agency for Western Union to promote its holiday campaign, winning a prestigious Cassie for creative and marketing effectiveness.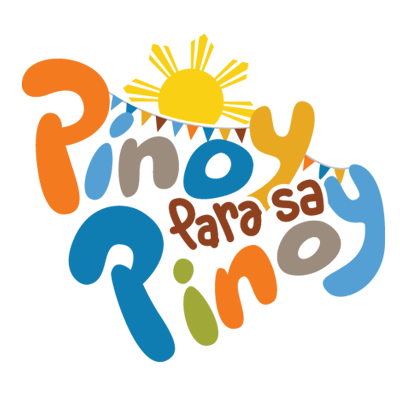 On May 4th of this year, AV Communications celebrated their 15th year in business and has garnered almost as many awards. Earlier this year, they were recognized as one of Strategy Magazine's Top Creative Agencies for 2018 in its Creative Report Card. They are repeat awardees of the coveted Marketing Magazine Awards, the "Golden M", which recognizes the most creative and effective work in the marketing industry. They have received Summit Awards and the NAMIC Emmas for their marketing campaigns directed at multicultural markets around the world. An award-winning campaign for World Vision, "Pinoy para sa Pinoy", appealed to Filipinos "malasakit" (empathy, concern for others) to raise funds for their needy fellow countrymen and was an unprecedented success.


The rewards
Despite the business accomplishment and industry recognition, Anna and Marvi remain humble and focused. They have not rested on their laurels and they credit much of their success to their "team." They

employ skilled new immigrants and give them the opportunity to gain Canadian experience. They attribute much of the stability and endurance of AV Communications to the spirit of KAIZEN (Japanese concept of continuous improvment) which they foster in their team. Marvi: "We encourage everyone "to constantly stretch themselves and develop new skills. We try to hone their entrepreneurial skills to prepare them for a great future even outside AV." Anna: "They feel like owners of the company and they always surprise us with their dedication." One of the perks everyone enjoys is an annual trip to see the world. "It helps in expanding their mindset and creativity." Last year they travelled together to Stockholm in Sweden.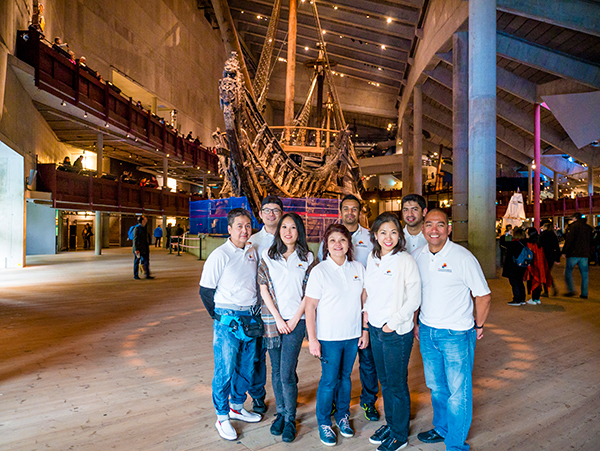 In 15 years, Marvi and Anna have gone from stuffing frozen bagels to running a world-wide enterprise. They own a media subsidiary, Digital Avenue East, they have a partnership with Ten Cent (specialist in social media) in China, and have locally-based events supervisors with teams of brand ambassadors in many parts of Canada. A far cry from their first project designing business cards. To get this job, they costed it really low and earned a profit of $7.50. But then, to deliver the cards, they had to buy TTC bus tickets, leaving them with a net profit of $5.50! They have come a long way!
In addition to their business activities, they are involved in projects that benefit Filipino communities across Canada. They do volunteer work with the Kababayan Community Center in Toronto. They do pro bono work for Filipinos who need help. They prioritize and try to help those who most need it. All of these, as quietly and invisibly as possible.
"The more we gave back, the more 'fortunate' we became. Every time we are presented with the opportunity to give, we take it because we know that this is what we need to do in exchange for all the blessings we have received."
There are certain uniquely Filipino traits and values that have helped as they built their company. To what do they attribute their success? Here, Anna and Marvi speak as one:
"Tenacity, hard work. Malasakit. And a do-more, talk-less mind-set." To new immigrants to Canada looking for jobs and to would-be entrepreneurs, they would also add:
"Focus on your goals and go for the finish line, no matter what obstacles you face. Always find solutions, be resourceful, just keep on. Keep learning, be adaptable, welcome change because this is the way you will attain success."
And to those who have "made it:"
"Don't take advantage of anyone. People will take advantage of you, that's a reality, but keep helping others anyway. Be fair, be honest, keep your values no matter what. Remember that integrity and values are more important than money and success."
Their hearts are in the right place.
---