There are almost a million Canadians of Filipino ancestry all over Canada today. They are found not only in big cities but also in small towns where they are beginning to make a difference.
The current Canadian Filipino community includes a growing number of second and third generation Filipinos raised and/or born in Canada by first wave Filipino immigrants who arrived in the 1960s. They are now ready to take their rightful place in Canadian society.
The Philippines has become the top source country for recent immigrants to Canada. Canadian Filipinos are now the third largest immigrant group in Canada and the fastest growing, yet they are almost invisible in matters that matter such as in the seat of government and in governing bodies where policies and programs that affect their daily lives are made.
Why are Filipinos Invisible in Canada
A glaring example of this invisibility is the recent list of "Notable Canadians of Asian Descent" released by no less than the Ministry of Diversity and Inclusion which should have known better. Out of almost a hundred names of notable Asian Canadians, only two were Filipinos! That only two Filipinos (a speed skater and a deceased MLA of Manitoba) were duly recognized by the Canadian government as notable out of almost one million Filipinos in Canada today is disturbing.
For the last 50 years Canadian Filipinos have provided Canada and Canadian society in general with cheap but high quality labour through Canada's Live-in Caregiver Program and Foreign Temporary Workers Program. These shortsighted programs took advantage of many Filipinos' desire to escape from poverty back home. On arrival in Canada they readily take on menial and low paying jobs that other Canadians are not willing to do because they want to start working right away and ashamed to go on welfare. But even these low-income workers were praised by PM Trudeau for being frontline heroes keeping Canadians clean, fed and safe during the Covid-19 pandemic.
As a whole, Filipinos come to Canada in their prime productive years, with their education, skill development and training paid for by Philippine society. They arrive in Canada better educated than most immigrants and native born Canadians yet they are the lowest paid workers in Canada because they prefer to work at any job than go on welfare. They integrate seamlessly into their adopted society and do not form ghettos. They take great pride in their work and are gentle, smiley and caring people. They are law abiding, well behaved and unlikely to rock the boat. They do not call attention to themselves and do not live in segregated Pinoy Towns. They live simply, frugally, take on multiple jobs if necessary and pay their taxes regularly. But if the Ministry of Diversity and Inclusion will not look beyond Chinese and South Asians for its Notable Canadians of Asian Descent, then it is our duty to bring outstanding Filipinos in Canada to their attention. CanadianFilipino.Net's goal is to raise the profile of Filipinos in Canada, highlight their contributions to Canadian society and showcase their roles in building a progressive and prosperous multicultural Canada. Help us to do this by sending us your list of notable Filipinos to be sent to the Ministry of Diversity and Inclusion to show them what they are missing. Filipinos have come in under the radar and have remained there too long. It's time to get out from the shadows and into the sun.
This year's list of Outstanding Filipinos in Canada include names that can rival any name in the Ministry of Diversity and Inclusion's current list of notables. They are: Marichu Antonio, Calgary's 2020 Citizen of the year; Paulina Corpuz, initiator of Filipino Heritage Month; 16-year-old Leylah Annie Fernandez, the No. 1 junior tennis player in the world in 2019; Eleanor Guerrero –Campbell, co-founder of Multicultural Helping House; Emmie Joaquin, a multimedia pioneer in Winnipeg; Ann Makosinski, Under 30 scientist and inventor; Flor Marcelino, politician glass ceiling breaker in Manitoba; SYM Mendoza, Legendary artist and maestro; Tony and Marissa Peῆa, philanthropists; Mayrose Salvador, co-founder and director of Pueblo Science; Mel Tobias, maven of the arts; Marvi Yap and Anna Maramba, advertising "multicultural moguls." Recently elected MP Rechie Valdez of Mississauga-Streetsville and Montreal City councilor Stephanie Valenzuela have joined the list.
CanadianFilipino.Net's Outstanding Filipinos in Canada for 2022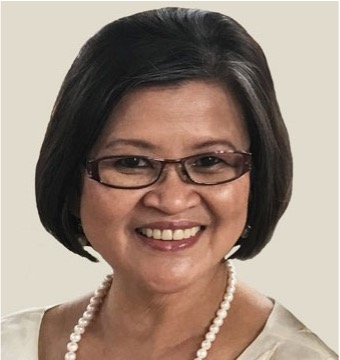 Marichu Antonio – 2020 City of Calgary's Citizen of the Year – On June 21, 2021 the City of Calgary unveiled recipients of its 2020 Calgary Awards, and one of them, a Canadian Filipino woman, made history with her recognition. Marichu Antonio, a champion of multiculturalism and diversity, was named Citizen of the Year. Antonio thus became the first woman of colour and Canadian Filipino to receive the honour in Calgary.
The city established the Calgary Awards in 1994 to celebrate the achievements and contributions of its residents. Individuals, corporations, community groups, and organizations receive awards in five major categories, and Antonio was one of those honoured for community achievement.
Online, the city described Antonio as a "pioneering leader with 50 years of experience in community development and advocacy." As executive director of ActionDignity, formerly the Ethno-Cultural Council of Calgary, for 12 years, the Canadian Filipino raised the "collective voice of culturally diverse communities" in the city.
"ActionDignity serves as a platform for over 100 ethnocultural organizations that promotes collaboration towards more equitable policies and accessible and culturally relevant services," the city related. Antonio grew ActionDignity to become an "important advocate for racial equity and social change".
"Passionate about communities, Marichu meets crisis head on, instigating innovative approaches to community-led action. During the pandemic, Marichu quickly shifted ActionDignity's focus to emergency support to Calgarians including essential workers in Cargill and JBS meat plants.
"She co-founded the Multilingual Hotline in response to COVID-19 and sits as a key player in the Calgary East Zone Newcomers Collaborative (CENC). Offering support in 24 languages, CENC served 12,400 COVID-impacted Calgarians with food, financial and mental health supports as they healed with dignity. Marichu's leadership is felt in many city initiatives including Calgary's Cultural Plan, Calgary Local Immigration Partnership, Calgary Arts Development's Aisinna'kiiks Initiative, and Advocacy for Workers' Rights. Retiring from ActionDignity in June 2021, Marichu has helped elevate the work for communities and equity-seeking organizations towards social justice, human rights and equality for all citizens," the city noted.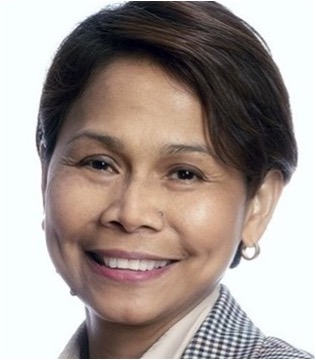 Paulina Corpuz - initiator of Filipino heritage month in Canada

June 2019 was a busy and memorable month for Paulina Corpuz. She organized Larawan (English translation: photograph), an exhibit featuring inspiring images of Canadian Filipinos. It's a project of the Philippine Advancement Through Arts and Culture (PATAC), an organization of which Corpuz was the founding president.
Corpuz also chaired a community get-together for the Philippine Independence Day Council (PIDC) to celebrate Filipino heritage. In addition, she participated in the June 12 flag raising event of the PIDC, held at the Toronto city hall. During that occasion, she was recognized for her role in initiating the declaration of Filipino Heritage Month in the city, an initiative that led to similar declarations in other provinces across the country. Corpuz's brainchild culminated in the 2018 declaration by the House of Commons of June as Filipino Heritage Month throughout Canada.
For Corpuz, the annual celebration of Filipino Heritage Month is just one step forward for the Canadian Filipino community. "The work is not done," Corpuz told Canadian Filipino Net. "The declaration is just a step toward the goal to make us visible." According to Corpuz, the Canadian Filipino community's biggest challenge is invisibility. "Yes, we are one of the largest diverse communities. Yet we are not visible in the important places particularly in the three levels of government – we do not see our faces around the governing table."
She suggested that much education is needed. "We have to inspire our community and our younger generations to improve civic and political engagements," she stated. "We have to be courageous in raising our voices and to step up."She urges Filipinos to be active in supporting young Canadian Filipinos, particularly artists, through her involvement in PATAC. "Right now, it is active in the Greater Toronto Area," she said about PATAC. "It would be great if other Filipino organizations become part of PATAC as allies, and work towards a strategic goal to engage and promote our community's agenda."
Corpuz was born in the Philippine province of Isabela. She studied Psychology at the University of the Philippines (UP) in Diliman, Quezon City. She was active in the Philippine student movement during the time of then President Ferdinand Marcos. After university, she worked at a cooperative credit union for San Miguel brewery workers, and later, as project coordinator with the Catholic Bishops Conference of the Philippines–Luzon Secretariat for Social Action.
She came to Canada in 1993 with her 11-month daughter to join her husband, Ben. Scarborough Southwest has been her family's home for many years. She is an entrepreneur-CEO of an accounting and bookkeeping company as well as a writer, producer and host of the Filipino TV program, Workers Agenda. She also co-hosts TV Migrante.
Corpuz is very much involved in the community. She was the past president of the Filipino-Canadian Parents Association in Catholic Education. She's an organizer of the Filipino Workers Network. She is with the PIDC board. She was also recognized as Pinoy of the Year by the Golden Balangay in 2018. She has been recognized by the Canadian Multicultural Council –Asians in Ontario, and the University of the Philippines Alumni Association in Toronto for her more than 30 years of community service and her work in the declaration of June as Filipino Heritage Month.
As an immigrant, Corpuz identifies with the challenges faced by many newcomers to Canada. "Like you, I experienced the challenges of finding a job and losing a job, seeking an affordable place to stay, looking for affordable childcare and better City recreation programs, riding the bus and the subway, and much more," Corpuz wrote in 2018. "Your story is my story too."
Toronto was the first jurisdiction in Canada to declare June as Filipino Heritage Month. The celebration started in 2018. That landmark occasion was the result of Corpuz's work, which included signature-gathering for a petition. In November 2017, Toronto councillor Nathan Shan sponsored a motion declaring June as Filipino Heritage Month, which passed unanimously. In October 2018, the House of Commons adopted a motion by Salma Zahid, MP for Scarborough Southwest, regarding the declaration nationwide of June as Filipino Heritage Month.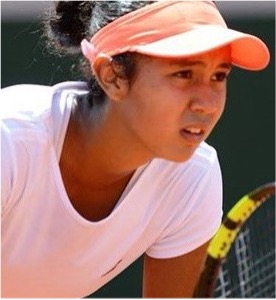 Sixteen-year-old Leylah Annie Fernandez of Quebec – the No. 1 junior tennis player in the world in 2019 – gave Canada a cause to celebrate in the international tennis scene on June 8, 2019. She became the first Canadian to win the French Open junior singles title at the Roland-Garros clay courts in Paris.
Aside from being the first Canadian to ever win the French Open juniors, Fernandez holds the distinction of winning a junior Grand Slam singles title since Felix Auger-Aliassime won the 2016 junior U.S. Open in 2016. She is also the first Canadian female to win a title since Eugenie Bouchard won junior Wimbledon in 2012.
The left-handed Fernandez from Laval, Quebec is the daughter of a Canadian Filipino mother and Ecuadorian father who also coaches Leylah and her sister Bianca Jolie full-time. Younger sister Bianca Jolie recently made her professional tournament debut in Ecuador.
Fernandez beat No. 8 seed Emma Navarro of the U.S. in a 6-2, 6-3 victory to claim the No. 1 spot. The win over Navarro was built on sheer perseverance. Her journey to the finals was marked with cold, wet and muddy conditions on the difficult clay courts, a number of earlier losses and exhausted, even playing a total of three matches in one day on June 6.
In an interview with Sportsnet Canada, Fernandez recalled the day's event: "I thought, 'OK, I'm a little tired' But I'm sure my opponent is tired too." She adds, "I just thought of the physical work, the hours I've put in with my father, the hours I cried because I didn't want to run anymore. I took all that experience…so I could get the momentum back."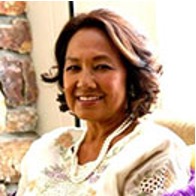 Eleanor Guerrero-Campbell is a city planner, community champion, and writer. She came to Canada in 1977 with a degree in English and Comparative Literature, and a Master's Degree in Urban and Regional Planning, both from the University of the Philippines.
In Canada, she went on to work as a planner manager in Edmonton in Alberta, and Surrey, Richmond and Vancouver in British Columbia.
Guerrero-Campbell co-founded the Multicultural Helping House Society in Vancouver which opened its door in 2003 with a budget of $60,000 serving 2,500 clients per year. As co-founder and s executive director of MHH, she was responsible for fundraising and establishing programs to assist newcomers to succeed in Canada. Sadly, MHHS started to lose momentum after she left it to become the chief executive of the Minerva Foundation for B.C. Women where she managed leadership programs for women in various stages of their careers.
She currently co-convenes the City of Vancouver's Immigrant Partnership Program Committee on Access to Services. Her first novel Stumbling Through Paradise: A Feast of Mercy for Manuel del Mundo depicts the struggles of a Filipino family's immigrant journey in Canada through three generations. She is one of the founding members of the Maple Bamboo Network Society, a non-profit association that publishes CanadianFilipino.Net, a twice a month nationwide online news magazine for, about, and by Filipinos in Canada. She serves as its advisor today.
Eleanor is a recipient of many awards including Vancouver Civic Merit Award (the only Canadian Filipino to receive this award (thus far) and the Queen Elizabeth Diamond Jubilee Medal for community service. More details about Eleanor and her novel can be seen at www.eleanorguerrerocampbell.com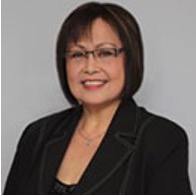 Emmie Joaquin, and colleagues Rey-ar Reyes and Paul Morrow, established The Pilipino Express Inc., and began publishing the Pilipino Express News Magazine in Winnipeg. She is currently the company's president and the news magazine's editor-in-chief. Joaquin was a recipient of the Queen Elizabeth II Golden Jubilee Medal in 2002, and the Queen Elizabeth II Diamond Jubilee Medal in 2012 for media and community service. She earned her degree in broadcast communication from the University of the Philippines. She worked in media and public relations before immigrating to Canada in 1988.
In Winnipeg, Joaquin produced and co-hosted the daily morning drive-time show, Good Morning Philippines on CKJS Radio 810 AM. She also produced and hosted the daily weekday afternoon show, Manila Sound and the Saturday show, Tunog Pinoy Pang Sabado.
After almost 15 years in radio broadcasting, Emmie left CKJS in December 2003 to serve as special assistant for communications for then Federal Minister of Western Economic Diversification, Dr. Rey Pagtakhan. She also had a brief stint as executive assistant to then Deputy Mayor and Councillor Mike Pagtakhan on the City Council of Winnipeg in 2005. She continues as editor-in-chief of Pilipino Express News Magazine to date.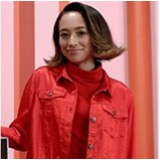 Ann Makosinski , Under 30 scientist and inventor
The girl next door is Ann Makosinski, a young scientist, who, for the last five years, has not only come up with two energy-saving inventions but also started a company called Makotronics Enterprises with her father. On top of all that, she made it to Forbes 30 Under 30 and in 2013, when she came out with her first invention at age 15, made it to that year's Time Magazine's 30 Under 30.
Makosinski got her inspiration for her fist invention, the hollow flashlight, when she visited the Philippines where her mother Sandra is from. The inspiration came out of a desire to help a friend there where the constant power outages prevented her friend from finishing homework. Makosinski recalls, "She had no light to study with at night."
The hollow flashlight is made of Peltier tiles that produces energy when one side is heated using heat from a hand holding it, while the other side within the hollow inside part is cooled to power the flashlight's led bulb. Makosinski won in her 15-16 age category in the 2013 Google Science Fair. In 2013, the flashlight could hold power for 20 minutes. Today, she promises a much better version of the flashlight designed with a brighter light and longer-staying power.
Winning the popular international science fair brought Makosinski to the forefront of international recognition. Aside from being named in the two prestigious magazines' 30 Under 30 lists, she went on a series of TV guesting, TEDx Talks and speaking engagements. In the Tonight Show with Jimmy Fallon, Makosinski demonstrated the use of the hollow flashlight as well as another invention, the eDrink Mug which acts as a charger using heat from the drink.
Makosinski recently joined the Canada 150 C3 (Coast-to-Coast-to-Coast), a shipping research expedition that went from the East Coast of Canada in Toronto up through the Northwest Passage and down the West Coast through the Inside Passage, finally ending in Victoria. In August, Makosinski joined Leg 9 of the 15 legs, hopping onto the ship in Pond Inlet and off in Cambridge Bay in Nunavut. Makosinski recalls, "It was life-changing. It was an amazing experience that can't be topped by anything else I do."
Makosinski now attends an English Literature degree program at the University of British Columbia, a surprising choice of studies given her penchant for the sciences. "I want to have a balance of both the arts and sciences in my life, as I believe that the arts and sciences complement one another very well," she explains. "I learn about art and writing inside of school and manage my business and work with technology outside of school."
Her father, Art, is recently retired and now helps her with the patents of her two inventions through their company Makotronics Enterprises which also manages licensing deals and release other inventions.
In a short video she made with Vice.com in November, Makosinski expounded on the idea of what an inventor is. She points out, "It is not always someone who's really good in science and gets straight A's. For me, I really struggled in my chemistry and physics classes. It's really about loving to tinker and finding solutions to problems." In summary, she says, "It's really about taking that crazy, creative idea you have and not be afraid to follow it through."
Asked what her next project would be after the hollow flashlight and the eDrink Mug, Makosinski said, "A surprise!" For someone who started so young, it could mean not just one but many more surprises.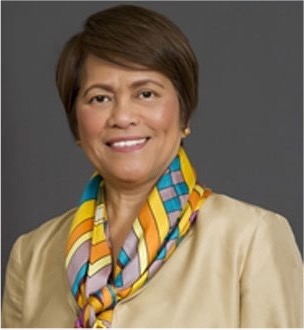 Flor Marcelino – As MLA of Manitoba, Flor Marcelino's track record has counted a number of breakthroughs in her storied career in Manitoba politics. In over a decade as a politician, she has elevated the status of visible minorities and women of colour in Canada.
In 2007, Marcelino became the first ethnic minority woman to be elected as a Member of the Legislative Assembly (MLA) of Manitoba.
For Canadian Filipinos, her victory in the electoral district of Wellington in that year was significant. She was the first immigrant woman from the Philippines to be elected as MLA in Canada.
Marcelino went on to win a second term in the new electoral division of Logan in 2011.
By the time the 2016 provincial election came around, the Manitoba NDP had been weakened by internal dissensions, and suffered a collapse in the balloting in April of that year. Even though Marcelino secured a third term as MLA for Logan, her party lost the election to the Progressive Conservative Party of Manitoba, prompting then defeated Premier Brian Pallister to step down as provincial NDP leader.
On May 7, 2016, Marcelino was chosen as interim head of the Manitoba NDP, becoming the first woman leader of the party. Faced with the task of helping rebuild the NDP in the province, Marcelino declared in a CBC report, "This is a party that will keep on fighting for what we believe is right, for our values, for our social justice goals for everyone."
After heading the New Democratic Party (NDP) of Manitoba for more than a year, Flor Marcelino passed on the baton to a new leader. It marked the culmination of yet another chapter in the career of the Philippine-born politician, who came to Winnipeg with her family in 1982.
Before entering Manitoba politics, Marcelino owned a small business. She was also editor of a local community paper, The Philippine Times. She likewise worked as a support staff member with the Red River College.
According to her official NDP profile, Marcelino served as Minister for Culture, Heritage, and Tourism, and Minister for Multiculturalism and Literacy between 2009 and 2016. Her appointment to the Cabinet in 2009 was also another first. She was the first woman of colour to be named to Cabinet in the province.
On September 16, 2017, the New Democrats in Manitoba elected Wab Kinew, a rookie MLA and an Indigenous rights advocate. It also signals a fresh episode in the political career of Marcelino, who was appointed by the new leader as the Manitoba NDP's opposition critic for immigration and multiculturalism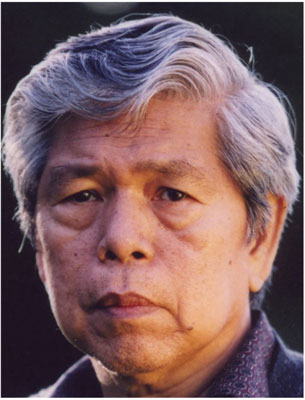 SYM Mendoza – Sofronio Ylanan Mendoza, better known by his initials SYM, is an internationally renown artist also called "Maestro" or Master for mentoring and nurturing young aspiring artists in the Philippines and in Canada. He had two such groups in the Philippines called Dimasalang I and Dimasalang II. When he immigrated to Vancouver in 1981 with his family, he formed Dimasalang III. Dimasalang was a street in Manila where Sym used to live and began his career in a modest studio/workshop.
As an arts teacher, SYM imparts a wide spectrum of knowledge to his students – from the basic fundamental principles of drawing and painting to art history and to outside-the-box nuances and approaches to art not generally taught in art schools. He shares everything he knows with his students and other artists to uplift and inspire them.
In Vancouver, he continued to nurture and share his knowledge and techniques in art with devoted young artists as well as artist who have already distinguished themselves in their own right like Maria Apelo Cruz, Leo Cunanan Jr., Simeon Dee, Jess Hipolito, Edgardo Lantin, Andy Naval, Rod Pedralba, and Noel Trinidad.
He hopes that his Dimasalang groups will continue to prosper in the international scene and pass on his legacy to new generations of artists who will in turn nurture and inspire younger artists to improve how they see beauty and translate it into canvas and share it with the rest of the world.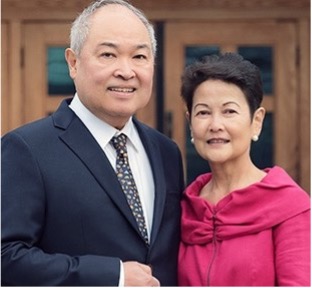 Tony and Marissa Peña – philanthropists
A popular room in the Irving K. Barber Learning Centre of University of British Columbia has been transformed and upgraded thanks to a generous gift from a Canadian Filipino couple, Tony and Marissa Peña.
The Lillooet Room, part of the Chapman Learning Commons of UBC, has been re-named the Antonio and Marissa Peña Learning and Events Room. The space is used for workshops by UBC faculty, staff and students. The Peñas' gift funded upgrades to the room and improved student support, making it a more effective space for learning. More than a study space, the room will host unique learning opportunities open to all students.
Marissa and Tony Peña have a strong history of support for UBC, having established an endowed entrance award for undergraduate students in 2014. The award is given to students involved in the Filipino community on the basis of both academic excellence and financial need.
"With many Filipino parents coming to Canada for work, their kids back home often struggle in their absence," Marissa explains. "When families are eventually reunited in Canada it can be hard for students to integrate into a new culture while they are getting to know their parents again at the same time. They often suffer academically because of pressure to achieve and the stress of trying to fit in."
Tony adds, "Students who have received our award have been in touch to say how helpful it is to have that financial support. Their stories really inspire us."
After arriving in Canada from the Philippines in 1978, Tony and Marissa operated a successful money services and shipping business for many years, serving the Filipino community in Vancouver.
In 2005, Tony, together with five other friends, established Societe Lifeline Society to support cancer research and raise awareness of non-related stem cell transplants. In 2014, with permission from the society's Board of Directors, they renamed it the Peña Family Foundation and turned their focus to support for secondary and post-secondary students.
The Peñas' charitable gift is inspired by their firsthand experience with English Language Learners in Vancouver high schools, notably John Oliver Secondary and Sir Charles Tupper Secondary. "We met with the Vancouver School Board multicultural liaison officer to find out where the needs were greatest," Marissa says. "We got involved in the ACE-IT program that helps students with technical training, and then we found out about the Kababayan Academic Mentorship Program (KAMP) program."
KAMP is a collaboration between the Filipino Students Association at UBC and the Vancouver School Board. It delivers tutoring and mentorship to newly-arrived Filipino high school students. Every summer, KAMP brings students to the beautiful Loon Lake Lodge and Retreat Centre in UBC's Malcolm Knapp Research Forest to connect with nature in their adopted province of BC.
"We went to Loon Lake, and we were really impressed by the programs that these Filipino university student mentors had created for their mentees," Tony says. "So we started giving to the Loon Lake Redevelopment Fund in the Faculty of Forestry."
The Peñas' have always supported education and leadership, having had university scholars since 1988. In 2013, Tony and Marissa established an endowment fund in Tony's alma mater, Ateneo de Manila University, a Jesuit run university. They continue to support university students in the Philippines through the alumni association in B.C. and in Vancouver through the Peña Family Foundation Scholarship Program.
In addition to official gifts to schools and universities to support education and enhance learning opportunities for poor but deserving students, the Peña are also engaged in a personal mission of sharing their good fortune. Quietly and unceremoniously, they share their meals with Filipinos in need and personally deliver packaged complete meals to homebound neighbours. Known to friends and neighbours for their kindness and generosity, they are among the highly respected and admired leaders of the Filipino community. They are always the first in line to contribute to a worthy cause whether it was for typhoon victims in the Philippines or a family decimated by covid-19 or other tragedies.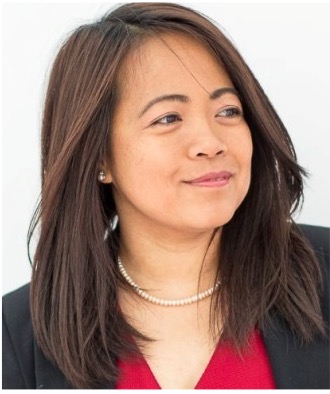 Mayrose Savador, co-founder and director of Pueblo Science which brings science to small rural communities around the world.
Science brought Dr. Mayrose Salvador out of poverty in rural Philippines. Now she's paying it forward by making science education accessible, hands-on and most importantly, fun through Pueblo Science.
Salvador and Goh founded Pueblo Science in 2010, a non-profit organization based in Toronto that delivers programs designed to make science interesting to children through active hands-on learning experiences, discovery, experimentation and problem-solving opportunities, thereby advancing science literacy.
The poor villages (pueblos) in the Philippines were top of mind when coming up with a name, thus "Pueblo Science" was born. Co-founder and executive director Salvador relates, "We wanted the children in these communities to get the same opportunities as the students in the cities in getting access to quality science education."
Growing up poor in the northern Philippines, Salvador remembers, "My parents only finished elementary school but worked really hard for me and my siblings to get educated." She went on to finish a degree in chemistry at the University of the Philippines (UP) and through a series of scholarships, completed her doctorate at the University of Toronto. It was at UP that she met Goh who, at that time, was her thesis adviser. It was Goh whot persuaded her to pursue a doctorate degree in Toronto.
"During visits to my town after doing my PhD, I realized that very little had changed in how children were taught science since my grade school days," Salvador recalled. "Science education was too theoretical which made it too abstract and seem difficult."
The hopes and dreams of Pueblo Science was hers and Goh's: to inspire children, particularly in low-resource communities, to love and learn science, technology, engineering and math (STEM) and become the next generation of scientists and engineers.
To achieve its aims, Pueblo Science invests not only in delivering science classes but also in teacher training programs and developing hands-on teaching kits using inexpensive and locally available materials.
One Pueblo Science program called RISE (Rural Initiative for Science Education) sends volunteers from Canada to join local counterparts in conducting professional development training for science teachers in rural schools. RISE has been implemented in rural areas in the Philippines, Thailand, Guyana and Bolivia.
Salvador firmly believes that a career in STEM would help youth break free of the cycle of poverty. Salvador explains, "Having a good foundation in science and math will help children develop critical thinking, allowing them to understand the world around them and make better decisions."
In less than 10 years of Pueblo Science, Salvador is already seeing results. Among its alumni, she shares that students receive scholarships to further their education, while others use what they learned to generate income, such as starting an ice cream making business. "Through surveys with teachers, we are also seeing an increase in the number of students pursuing degrees in STEM after a (Pueblo Science) training."
Salvador's personal goal is to become a "social millionaire" – someone who positively impacts the lives of a million others. "I would like to share my story to inspire as many children as possible; if they dream big and work hard, they can achieve anything they set their minds on."
Pueblo Science is close to the halfway mark of a million beneficiaries. Since its establishment in 2010, its programs have impacted over 400,000 students in Canada and abroad, trained over 3,500 teachers and engaged over 800 volunteers in Canada, Thailand, Jamaica, Guyana, Bolivia, India and the Philippines.
Salvador looks to the future of science. "There is so much to be done. But there is no reward like seeing the look of students and teachers changing from fear and disinterest to excitement and enthusiasm."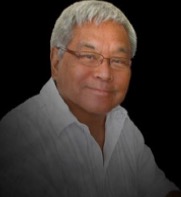 Mel Tobias (1939-2017), a man of many parts and a connoisseur of life
A quintessential Vancouverite, Tobias was a world traveler and connoisseur of life. He was adored and esteemed in and outside the Filipino community for his joyous celebration of life. In all that he did he always sought to highlight the positive contributions of what he described as "global Canadian Filipinos."
He was always looking for "a place where his spirit can run free." He found "his corner of the sky" in Vancouver, British Columbia. He became the quintessential Vancouverite – learning, earning, yearning and living for life. He made every minute of his life count.
Tobias immigrated to Vancouver after 25 years of having a lucrative multi-layered career in Hong Kong where he managed the PR group of San Miguel Corporation in the '80s, hosted the radio program Off the Beaten Track at BBC Radio Television Hong Kong (RTHK), and wrote for the Hong Kong Standard as a film critic. For 17 years, his love for cinema brought him annually to Cannes International Film Festival as a film critic and foreign correspondent representing Hong Kong and the Philippines. His writings had been published in the Variety Magazine and the Hollywood Reporter in the U.S.
Although he left behind a rewarding profession in Manila and Hong Kong, he firmly believed that when one door closes, another door opens. An inspiring adage that keeps him grounded as he tackled his new life's adventure in Canada.
To bias moved to Canada on November 16, 1993 and settled in Vancouver where he practiced his many moving parts as movie critic, lifestyle and entertainment editor, author, foreign correspondent, amateur actor, broadcaster, festivalier, impresario for the arts, proprietor of a vintage collectibles boutique, frustrated saloon singer, gourmet who knew where all the good eating places were, an avid collector of esoteric and nostalgia recordings and books and avid fundraiser for charitable causes. He was also busy with Anyone Can Act Theatre (ACAT) as a co-founder and artistic director. In Vancouver he created for himself a family of friends who shared with him the joyful life of living it and bonded with him through the power of friendship
Under his direction, ACAT's first production was a dramatic stage reading of Nick Joaquin's Portrait of the Filipino Artist at the Gateway Theater in Richmond. Two musical productions were also organized, the first featured Dorothy Uytengsu and Victoria Francisco in Piano Duo on Fazioli while the second event featured an evening of classic torch songs performed by jazz vocalist Armi Grano. ACAT also supported the book launching of Eleanor Guerrero-Campbell's Stumbling Through Paradise: A Feast of Mercy for Manuel del Mundo. Their latest production was a fashion show presenting the Barong Mindanao collection designed by Davaoeno Michaelangelo Dacudao.
The city that Mel Tobias so dearly cherished has honoured the late Canadian Filipino writer and arts lover. The City of Vancouver has named a plaza after Tobias, whose passing in 2017 brought great sorrow to the community.
City council voted on September 19, 2018 to designate the southwest corner of Kingsway and Joyce Street as Mel Tobias Plaza. Currently called the Collingwood Clock Tower Garden, the Mel Tobias Plaza is considered to be the first plaza in B.C., if not in Canada, to be named after a Canadian Filipino.
Here's what the city said about Tobias in its media announcement: "Mel Tobias (1939-2017) was born in the Philippines, spent many years in Hong Kong, and in 1993 settled in Vancouver. As a writer and radio host, Mr. Tobias chronicled the challenges and achievements of his community in Canada and inspired countless Filipino-Canadians to celebrate their unique and multi-faceted culture. He also championed causes that sought to uplift newcomers, live-in caregivers, immigrant youth, and women leaders."
Marvi Yap and Anna Maramba are co-founders and co-owners directors of AVCommunications. They have been named by no less than the Financial Post as "the multicultural moguls." They are the two young Filipino women behind a successful niche advertising agency that links mainstream brands to the ethnic consumer.
AV Communications is a full-service mega-million dollar super company, and winners of many top awards in marketing and advertising. Their secret is a more personal approach in their advertising and marketing to multicultural groups says Anna, "by creating advertising that elicits an emotional response to the brand, beyond just simply putting an ethnic face." Marvi adds, "We go deeper and ensure the nuances of the culture are reflected in the ad, there is an effort to understand in terms of grassroots." They build emotional connections between the mainstream brand and the ethnic customer.
Not quite strangers in a strange land in terms of language and culture, Marvi and Anna came to Toronto in the early 2000s, brimming with optimism, secure in the success of their early careers in the Philippines (Marvi owned an advertising boutique, Anna was in interior design). Both were graduates of exclusive private girls' schools, Marvi was at Maryknoll College before going to Michigan for her senior HS year as an exchange student, Anna studied at Assumption College. Marvi then obtained a degree in Mass Communications at the University of the Philippines while Anna specialized in Behavioural Sciences at De La Salle University, and then went on to pursue her special interests at the Philippine School of Interior Design.
They were children of privilege in the Philippines and were not quite prepared for their new life in Canada where they had to settle for part-time work, often menial, in order to support themselves because they had "no Canadian experience."
One morning at the subway, Marvi noticed an ad across from her and nudged Anna. "Do you understand that?" "No," was the reply. They "knew" English and were brought up immersed in American culture and yet were puzzled by the expression "Why break the bank?" "That's when it hit us," Anna says of this serendipitous moment. "We thought let's start a multicultural agency to cater to people just like us!"
To start their business they borrowed money from family and friends because no banks would lend them money since they had no assets or steady jobs. They got the break they needed when they put together a brochure for Western Union in Tagalog with Komiks style cartoons. Since 2006, the Philippines has been Western Union's No. 1 destination country.
Today, Western Union is just one of AVCommunications' mainstream clients. Its roster includes BMW, Cineplex, Scotiabank, Elizabeth Arden, World Vision, Bank of Montreal, among others. Because of its unique multi-cultural approach , it is often hired to collaborate with agencies of record which do not have the same core competencies. For example, Marvi explains, "we have worked with Saatchi on the Toyota account." The agency has also worked on an integrated advertising platform with the agency for Western Union to promote its holiday campaign, winning a prestigious Cassie for creative and marketing effectiveness.
Since its beginning in early 2000s, AVCommunications has garnered many awards. They have been recognized as one of Strategy Magazine's Top Creative Agencies for 2018 in its Creative Report Card. They are repeat awardees of the coveted Marketing Magazine Awards, the "Golden M", which recognizes the most creative and effective work in the marketing industry. They have received Summit Awards and the NAMIC Emmas for their marketing campaigns directed at multicultural markets around the world. An award-winning campaign for World Vision, "Pinoy para sa Pinoy", appealed to Filipinos "malasakit" (empathy, concern for others) to raise funds for their needy fellow countrymen and was an unprecedented success.

They credit much of their success to their "team." They employ skilled new immigrants and give them the opportunity to gain Canadian experience because they knew how discouraging it was to be turned down for lack of it. And how unreasonable it was for companies to expect a newly arrived immigrant to have "Canadian experience."
In addition to their business activities, they are involved in projects that benefit Filipino communities across Canada. They do volunteer work with the Kababayan Community Center in Toronto. They do pro bono work for Filipinos who need help. They prioritize and try to help those who most need it. All of these, as quietly and invisibly as possible.
"The more we gave back, the more 'fortunate' we became. Every time we are presented with the opportunity to give, we take it because we know that this is what we need to do in exchange for all the blessings we have received."
There are certain uniquely Filipino traits and values that have helped as they built their company. To what do they attribute their success? Here, Anna and Marvi speak as one:
"Tenacity, hard work. Malasakit. And a do-more, talk-less mind-set." To new immigrants to Canada looking for jobs and to would-be entrepreneurs, they would also add:"Focus on your goals and go for the finish line, no matter what obstacles you face. Always find solutions, be resourceful, just keep on. Keep learning, be adaptable, welcome change because this is the way you will attain success."
And to those who have "made it:" this is what they have to say: "Don't take advantage of anyone. People will take advantage of you, that's a reality, but keep helping others anyway. Be fair, be honest, keep your values no matter what. Remember that integrity and values are more important than money and success."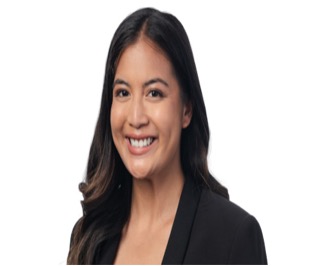 November 16, 2021 – A daughter of immigrants from the Philippines has been elected to the city council of Montreal. Stephanie Valenzuela won in the November 7 election, becoming the first Canadian Filipino to earn a seat in Montreal city council. Valenzuela ran with the Ensemble Montreal party.She won in the district of Darlington in the borough of Côte-des-Neiges-Notre-Dame-de-Grâce.
Born and raised in Côte-des-Neiges, Stephanie is a first generation Filipino-Canadian. She speaks fluent Tagalog. She began her involvement in her community at an early age. With only a few members of her family in Canada, her parents turned to the Filipino community and volunteering to build a tight-knit network. From joining services such as the yearly flower distribution in the borough of Côte-des-Neiges-Notre-Dame-de-Grâce to offering meals at shelters, Stephanie developed a strong belief in giving back to the community and to those in vulnerable situations.
A graduate from McGill University in Political Sciences and International Development, Stephanie has focused her efforts on non-profit organizations and community initiatives. In 2014, post-graduation, she volunteered and worked in Monterrey, Mexico for an NGO called "La Paz Comienza Con Los Niños" (Peace Begins with Children). Through her work, she learned and acquired skills in project management, public relations and fundraising. Her experience in Mexico also led her to return to Montreal with a desire to work on local issues and give back to her community. Today, she is part of the Strengthening Families Program team led by the Côte-des-Neiges Black Community Association. She is also the director of Communications for the Filipino Heritage Society of Montreal.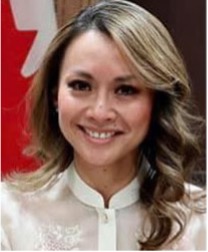 October 1, 2021 - After 17 years without a Filipino Canadian representative in the House of Commons, the snap federal election saw the election of Rechie Valdez as Member of Parliament (MP) for the riding of Mississauga-Streetsville, the first ever female Canadian Filipino to hold such office.
In her acceptance speech, Valdez wore a red terno-style top, paying homage to her Filipino heritage and thanking her parents Norma and Zosimo Salazar who immigrated to Canada. A wife and young mother of two, Valdez declared, "This is a 'we' moment. We did this together ... Today we made history and her story, as you helped elect the first #Filipina in parliament."
In an interview with Global News Toronto, Valdez pledged to "listen and learn" in order to take the concerns of not just her constituents in the Mississauga-Streetsville riding but the larger Filipino Canadian community to be "their voice in Parliament." Issues she identified as unique to the Filipino Canadian community include taking care of seniors, making housing affordable and accessible and taking care of health workers.
Valdez was born in Zambia in Central Africa of Filipino parents and raised in the Mississauga-Streetsville riding. The many hats she has worn over the years, Valdez said, would help her understand the needs of the community and feels privileged to be able to represent both her riding and the Canadian Filipino community.
Prior to her election, Valdez had no political experience. She was an entrepreneur and published baker specializing in cakes and dessert tables. She co-founded a Filipino fusion line of pastries that supplied two national Asian grocery chains in Mississauga. She was a contestant on The Big Bake, a Food Network Canada baking competition show and produces and hosts her own TV show called Fearlessly Creative, where she challenges cultural norms and pushes the boundaries of creativity by sharing stories of local creatives.
Canada's judicial system welcomes two Filipino lawyers
The Canadian judicial system added a couple of Canadian Filipinos into its ranks. Lawyer Gail Gatchalian was appointed Justice with the Supreme Court of Nova Scotia while Philippine-born lawyer (the first Philippine-born judge in Alberta) Bernette Ho was appointed to the Court of Appeal of Alberta, the highest court in the province.
---