The Dimasalang III International Artist joined other Asian artists in a four-day art exhibition held from October 24th to 27th at the Roundhouse Community Arts and Recreation Centre in Vancouver.
The exhibition titled "Kampala to Vancouver" was in commemoration of 50 years of Ugandan Asians resettlement in Canada and was curated by Taslim Samji.
Representing the Philippines in this exhibition was the Dimasalang III International Artists Group. The artists displayed their works showing their maestro SYM's's legacy of beauty. They were: Bert Morelos, Noel Trinidad, Antonio Dizon, Charlie Frenal, Francis Herradura, Mary Ann Manuel, Norman Belen, Juliana Loh, Reynato Pablo, and Leo Cunanan, Jr.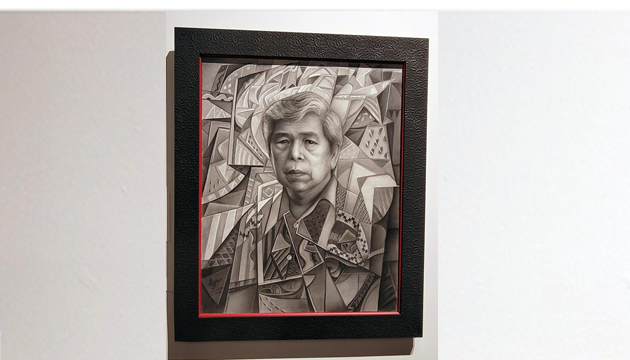 Portrait of SYM
The Dimasalang III International Artist is a registered non-profit society in British Columbia, Canada. It is governed by a Board of Directors dedicated to promote awareness of contemporary arts and culture in the community. The group offers arts-related educational and professional development opportunities to its members and the general public. Committed to its vision of fostering a positive contribution to the arts, Dimasalang III aims at pursuing a high standard of artistic excellence.
For more information, www.dimasalang.org
---