Reflecting on the Philippines from abroad, I've had the chance to work with amazing communities in our islands' global diasporas.
From Hawai'i to Seattle and the East Coast, each 'Filipinx' community has a particular flavour of how it reckons with its language politics. [Author's note: Filipinx, with the letter 'x' is a political choice to neutralize Spanish-language genders.]
Earlier migrants and their children speak predominantly English, and remember fondly the multilingual heritage of prewar migration: manongs and sakadas from Ilokano- and Bisaya-speaking regions of the Philippines, having to reckon with the rise of Tagalog (a foreign language to them) as a national language back home.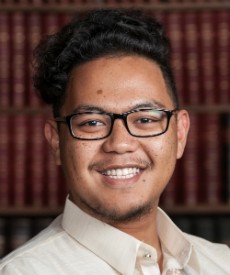 Newer migrants, admitted into the United States through the points system instated by the 1965 Hart-Cellar Act, enter with high-level English proficiency and Tagalog, often shedding their home languages in order to integrate into North America and a Tagalog-dominated emigrant community. As a result, in efforts to 'integrate,' the price is forgetting.
In Canada, with the rise of a Philippine diaspora in major cities and extractive industries around the country, families make similar choices in their everyday life. I personally grew up suppressing Tagalog for about 18 years until I reinvigorated it along with my Ilokano-language education. Many in my generation and beyond are shamed for not knowing our home languages and cultures, despite the fact that this forced amnesia comes with the package for migrating as human resources.
Furthermore, while we reckon with making life in a land not our own, many of us are sustained by the industries that poison the waters and steal the lands of indigenous peoples. And while we celebrate a Linggo ng Wika (Philippine Language Week) abroad, Canada continues to dump its garbage on the Philippines, and treat labour migration as a political bargaining chip. The resource extraction projects at the root of violent instability among indigenous populations in the Philippines are carried out by the same Canadian companies, while the food industries that season our nostalgic sari-sari stores incarcerate the workers demanding the right to live.
How, then, do we reckon with our place as local migrants in these global politics? We might think about the rise of 'Pilipino' language instruction movements in Canada, among communities and in our universities.
However, as language scholars remind us, there is no regularly-spoken language called 'Pilipino,' beyond the state-led education of a formalized Tagalog around the archipelago. Instead, Taglish, English, Chavacano, rural Tagalog, and other indigenous languages persist.
But we might also glean hope behind 'Pilipino' education: the demand for truer and more ethical multiculturalism in a country that often fails to live up to its brand.
So, yes—let us teach Pilipino. Let us fight for the inclusion of a Philippine language in our Canadian education, insofar as we recognize that the heart and soul of our archipelagic patria is the tenacious diversity of its languages, fuelled by the stubborn survival ng mga kasama natin. Let us recognize that, just as not every skinfolk is our kinfolk, not every kababayan shares the same bayan. And let us use Tagalog-language education as an avenue into the messy histories of its colonial dominance, opening our eyes to how English and French violently erase indigenous lives in these lands not our own.
Let us celebrate and resist through our insistence in a multilingual existence, wedging this August's hallowed week with that important article: mga. Kasi ang Linggo ng Wika (Ta ti dominggo a lengguahe) calls us to recognize not only the plurality of our histories, but also the multivalent responsibilities we have to other lives, and to each other, in North America, across the Pacific, and beyond.
Agyamanak amin, and daghang salamat.
---
---