A follow-up to the classic coffee table book The Philippines Rediscovered is now available.
In The Philippines Rediscovered II, Vancouver-based photographer Stuart Dee provides readers with fresh images of the country after two decades from the book's initial publication.
"In 2005 when digital imaging surpassed the quality of film, I had the dream to update the book to make it even better," Dee shares with Canadian Filipino Net via email.
What he thought was just going to be a two-year project to create a minor update turned into a 12-year endeavour. "Metro Manila has changed so much, Bonifacio Global City didn't even exist before, so I wanted to update the city images, and to shoot a couple of other provinces. But each time I returned, I learned about even more interesting places that people were telling me I should cover," Dee recalls.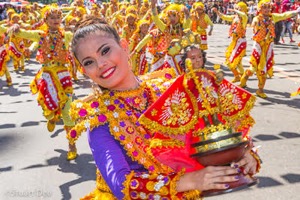 The result was an overhaul of the classic first collection—over 90 per cent of the images are completely new, some subjects were reshot, and an additional 450 new images were added. Dee exclaims, "I really had to stop at this point or it will never end – the beauty of the different islands was inexhaustible!"
Dee revisited the areas he covered in the first book and took new digital images. He also shot in places that were not in The Philippines Rediscovered like Batanes, Coron, Tawi-Tawi and Bacolod. Dee fell in love with the first two.
"I love Coron for its sheer beauty and Batanes for its distinct landscape, laid back atmosphere and how it transports you to an earlier time, perhaps due to its remoteness from the rest of the country," he notes.
For this second publication, Dee chose not to stray too far from the book's original concept. "I kept the original title because the initial rediscovery cannot happen again, and the anecdotes from the rediscovery are what makes the book unique," Dee explains.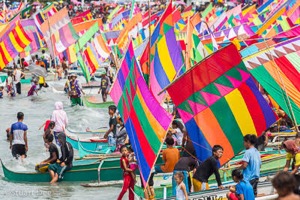 "I wanted to preserve the spirit and best parts of the first book."
There was a strange pull to relive some childhood memories. While shooting and enjoying the Manila sunsets, Dee would find himself walking into the iconic restaurant The Aristocrat, going there for meals three times in a row that the servers laughed when they kept seeing him walk in. "It was a place my parents took us to when we were kids," Dee reminisces. "I remember the barbecue chicken and the cup-shaped rice vividly."
For Dee, the goal of rediscovering the Philippines was not just to produce new images for the book. It was a nostalgic indulgence that most Filipinos who moved to Canada crave for. Dee tells Canadian Filipino Net, "As a kid, I've always had strong impressions of some experiences and going back to the Philippines brought back idyllic memories of my mom and dad and what we kids experienced with them."
To purchase The Philippines Rediscovered II, email Stuart Dee at This email address is being protected from spambots. You need JavaScript enabled to view it.. The website for the book will be ready soon at www.studeeo.com/pr2book.
Follow him on Instagram at @travel.shooter.
---
---