The U.S.-based Center for Babaylan Studies and the Kathara Pilipino Indigenous Arts Collective Society in Canada are organizing a convention to draw attention to the bond between Filipinos and indigenous peoples of North America.
Called the Third International Babaylan Conference, the event will be held from September 23 to September 25, 2016 at the YMCA Camp Elphinstone in the town of Gibsons in British Columbia.
The conference will feature the theme Makasaysayang Pagtatagpo (Historic Encounter): Filipinos and Indigenous Turtle Islanders Revitalizing Ancestral Traditions Together.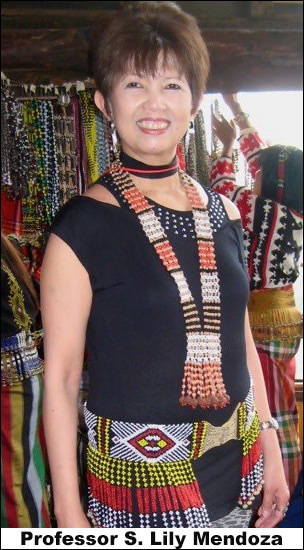 The Center for Babaylan Studies is a nonprofit that seeks to educate Filipinos about Filipino indigenous culture. It has a network in the Philippines, U.S., Canada, and Europe.
The babaylan is a person in Philippine indigenous communities that possesses the gift to communicate with the spirit world. Usually a woman, the babaylan also has abilities like healing and foretelling.
In other cultures, the babaylan can be compared to a shaman or a priestess.
The first Babaylan conference was held in 2010, which focused on Filipino indigenous knowledge systems and practices. At the second conference in 2013, participants focused on the power of myths, indigenous storytelling, and oral history as part of re-learning of a sense of indigenous culture among Filipino immigrants.
"In this third conference/gathering we follow the thread of re-indigenization by looking at our histories of colonial migration within the larger context of settler colonialism and what our presence as Settlers on Native Lands means for building just relationships with our native relatives," according to the Center for Babaylan Studies.
The center also stated on its website: "Likewise, in recognition of the centuries of encounters and interrelationships between Filipinos and Native peoples in North America (US and Canada), our desire is to make these interconnections visible. Our vision is to be able to find common ground and mutually-edifying partnerships as we struggle to decolonize and recover a greater intactness in our relationship with the Land and ancestral traditions within our respective communities and histories. We share the hope of being able to learn what it means to live justly with all our relations and our goal is to be able to bring indigenous knowledge and practices from the Philippine homeland as part of that vision."
Keynote speakers S. Lily Mendoza, a Filipino-American academic who specializes in critical intercultural communication. She is an associate professor of communication at the University of Oakland.
The participation of Squamish Chief Ian Campbell, cultural advisor Mandy Nahanee, and other Canadian indigenous attendees highlights the growing connection between local Filipino communities and indigenous peoples in B.C.
For more info: This email address is being protected from spambots. You need JavaScript enabled to view it., or This email address is being protected from spambots. You need JavaScript enabled to view it..
---