August 1, 2023 - A labour lawyer by training and now Member of the Legislative Assembly of British Columbia gets it right on the nail about foreign credentials.
As Andrew Mercier, MLA for Langley and also Minister of State for Workforce Development, says, it's a matter of fairness that internationally-trained immigrants should be able to practise their professions in their adopted country, and specifically in B.C.
"This is a question of fairness and about making sure that internationally trained professions have the supports they need to succeed and practise in B.C," Mercier said in a provincial government media release on July 24, 2023.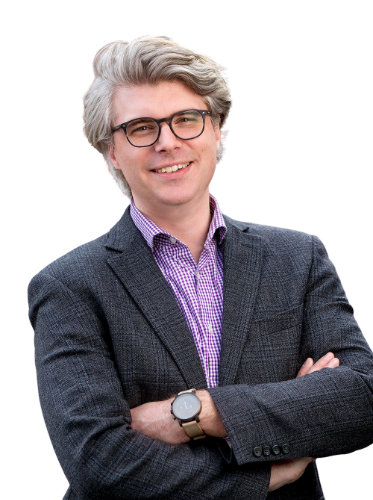 Andrew Mercier represents Langley in the Legislative Assembly of B.C.
To enable this objective, the province has pledged to introduce legislation to improve the process of recognizing international credentials.
"We've heard from regulators, post-secondary institutions and internationally trained professionals that the system isn't working," Mercier stated.
The media release covered results of the province's public engagement last spring around the issue of foreign-credential recognition.
As part of the release, the government made available its report titled "What We Heard: Public Engagement on International Credential Recognition".
"For too long, the issue of attracting and retaining qualified workers has been ignored, leaving many qualified professionals on the sidelines and British Columbians without access to the services they need," Mercier stated in the report.
"Our goal is to ensure that our province's workforce is inclusive, diverse and balanced as we continue to grow our economy over the next decade."
The report noted that over the next decade, new Canadians are expected to fill 38 percent or 380,000 of job openings in B.C.
"It is important that their skills are recognized so they can fully participate in B.C.'s communities and support the economy," the report declared.
"Effective credential recognition processes enable internationally trained professionals to work in their field while ensuring that British Columbians receive safe and high-quality services," the paper noted.
The report stated that there are over 50 regulatory authorities in B.C.
These regulatory authorities are "responsible for setting and enforcing professional standards relating to clinical and technical knowledge for 235 different regulated professions".
"People, who received training in one of these 235 occupations outside of Canada, face barriers to recognition in these occupations."
The process isn't expected to be short.
"We know this will take time – there are no quick fixes," Mercier stated in the report.
"By working collaboratively with internationally trained professionals, our regulatory authorities, employers and other partners, we can ensure that all qualified professionals can get to work in their fields, instead of sitting on the sidelines," Mercier added.
---