November 1, 2023 — Neri Colmenares, a former member of the House of Representatives in the Philippines, visited Canada and met with several Members of Parliament (MPs), elected officials, and government representatives regarding the situation in the Philippines.
Colmenares is a human rights lawyer and a former political prisoner during the time of then Philippine president Ferdinand Marcos Sr., whose son and name sake Ferdinand Marcos Jr. is now president of the country.
During his multi-city tour across Canada from September 30 to October 19, Colmenares shared during his meetings the current situation in the Philippines, and raised concerns about the role and participation of Canada around human rights and bilateral cooperation in security and peace in the Philippines.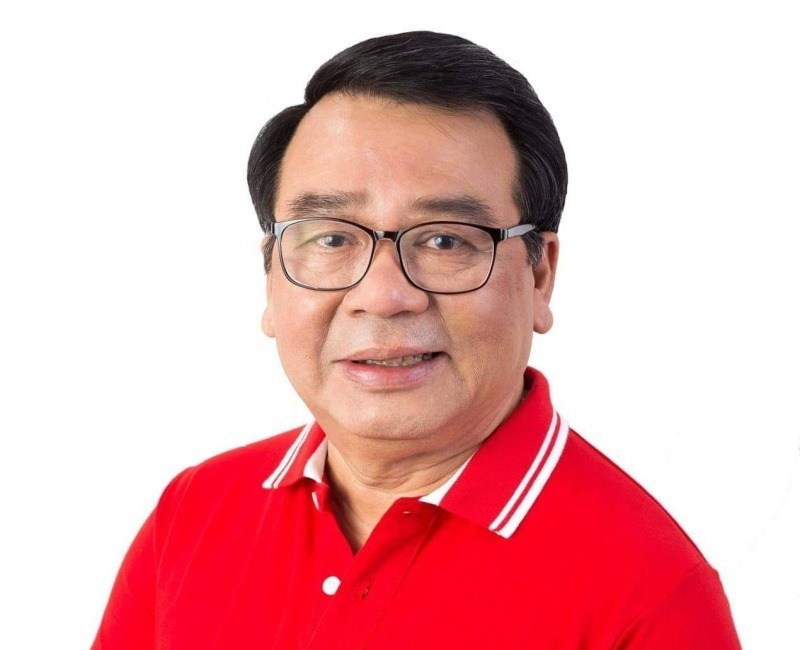 Neri Colmenares
At a press conference in Vancouver, he said that in his meetings with government officials, he thanked the Canadian government for expressing concern during the height of extrajudicial killings under then President Rodrigo Duterte and assured them that this concern from the Canadian government saved lives.
[Marcos Jr. succeeded Duterte in the 2022 national election.]
"Duterte was forced to temper his extrajudicial killings in the country and so those statements of concern, or condemnation, if necessary, are very important in saving lives in the Philippines," Colmenares said.
However, he noted that not much has changed.
Colmenares expressed the hope that in the same manner that the Canadian government would continue to raise concerns about human rights in the Philippines.
He added that "there was assurance from the Members of Parliament that they will continue to be concerned with what is happening."
In his meetings, there was also keen interest when Colmenares raised Canada's enhanced bilateral relations with the Philippines, specifically the Memorandum of Understanding on enhanced defence cooperation under Canada's Indo-Pacific Strategy.
In Ottawa, Neri Colmenares met with the Liberal MPs Ali Ehsassi and Sameer Zuberi, chair and member of the Standing Committee on Foreign Affairs and International Development, respectively,
From the Bloc Quebecois, he met with MP Simon-Pierre Savard Tremblay, Critic for Immigration, and MP Alexis Brunelle-Duceppe, Critic for Foreign Affairs.
Tremblay posted the photos of that meeting where they talked about the Philippines which he described as"a country where, unfortunately, serious human rights violations are deplorable."
The Canadian MP also added that," Of course, they can count on my support and that of my colleagues. Trade and its economic benefits should never prioritize the welfare and respect for the rights of the populations concerned."
From the NDP, Colmenares met with MP Randall Garrison, Critic on Defense, and MP Don Davies, the Deputy Critic on Foreign Affairs, both of whom have visited the Philippines in the past. He also met Conservative MP Michael Chong, the Shadow Foreign Affairs Minister.
From the Global Affairs Canada, the department responsible for advancing Canada's international engagement, Colmenares met with Alan Bowman, Director General for Southeast Asia and Oceania, Jean Francois Labonte, Deputy Director for the Philippines, Jennifer Keeling, Deputy Director for Human Rights, and Lydia Zhou, Desk officer for Southeast Asia and APEC.
In Edmonton, Alberta, Colmenares met with NDP MP Heather McPherson, Critic for Foreign Affairs and for International Development. McPherson expressed that she is "very concerned with reports of increased extrajudicial killings and abductions" on her official Facebook page.
McPherson added that "Canada must call on the Filipino government to respect international law and human rights."
Colmenares also met NDP MLA (Member of the Legislative Assembly) David Shepherd in Alberta.
Montreal City Councillor Montreal Stephanie Valenzuela met with Colmenares when she opened a luncheon for and forum with Colmenares.
In Vancouver, Colmenares received a certificate of appreciation from Mable Elmore, a B.C. MLA.
In the certificate, Elmore, who is the first and only MLA of Filipino heritage in B.C., wrote: "Thank you for standing up against tyranny and oppression, and for your untiring commitment to build a just and fair society."
Colmenares travelled across the big expanse of Canada, across several time zones, to meet and listen to the many Filipino communities in the cities of Toronto, Ottawa, Montreal, Calgary, Edmonton, and Vancouver.
The tour was organized by the International Coalition for Human Rights in the Philippines (ICHRP - Canada) and Malaya Canada, in collaboration with many groups in each city.


[Editor's note: story submitted by Malaya Canada, an organization that pays close attention to the situation in the Philippines.]
---